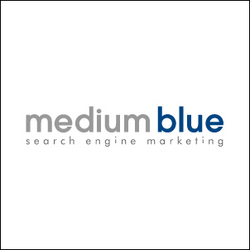 Cornerstone Cookie Company's main goal has always been to offer the highest quality products with personalized customer service
Atlanta (PRWEB) January 21, 2009
Medium Blue Search Engine Marketing, a search engine optimization company in Atlanta, GA, is proud to announce the signing of Cornerstone Cookie Company to a search engine optimization and pay-per-click services campaign. After closely analyzing the search engine marketing goals that Cornerstone had for its website, Medium Blue decided to target a unique blend of potential consumers by highlighting the cookie company's differentiators to increase both site visibility and traffic.
"Cornerstone Cookie Company's main goal has always been to offer the highest quality products with personalized customer service," said Larry Krasnoff, owner of Cornerstone Cookie Company. "Medium Blue has taken our own goals and meshed them with the goals that have been identified for our website. With a continual nod to our ideas as the client and a forward-looking approach to devising new strategies for the site, we are eager to work with the search engine marketing company and see the results."
Cornerstone Cookie Company was founded in 1997 after its owners - a husband and wife duo - decided to take a love of cooking and turn it into a cake delivery business. As the success of the Atlanta-based business expanded, Cornerstone continued to add to its menu, which now includes cakes, cookies, brownies, and nuts. By focusing on the quality of the product and presentation, offering customizable gifts as well as a fast, pleasant shopping experience, the company decided that blending these differentiators with a targeted SEO campaign in order to drive better quality, more targeted traffic to its website would be beneficial.
"As a long-term customer of Cornerstone Cookie Company, we've experienced the quality of its products first-hand, and we're excited to begin work on the SEO campaign," said Scott Buresh, CEO and founder of Medium Blue Search Engine Marketing. For more details on the delicious selection of baked goods at Cornerstone Cookie Company or to order a treat for you or a friend, please visit CornerstoneCookieGifts.com.
About Cornerstone Cookie Company
Cornerstone Cookie Company was founded in 1997 when a husband and wife - now the company's owners - decided to blend a love of cooking with a unique business model. After the business took off as a specialty cake delivery company in Atlanta, Georgia, the cookie company moved to the Internet, still emphasizing its high-quality made-from-scratch cakes, cookies, and brownies. Through experimentation and adaptation of its recipes, Cornerstone has continued to be at the forefront of creating delicious, mouth-watering treats that are enjoyed across the U.S. as well as continually adding to its menu of tasty, moist baked goods. More than just great sweets, Cornerstone is known for its unparalleled customer service. To place an order, please visit http://www.CornerstoneCookieGifts.com.
About Medium Blue
Medium Blue Search Engine Marketing, an Atlanta search engine optimization company, was recently named the number one search engine optimization firm in the world by respected industry resource PromotionWorld. Medium Blue's services include search engine optimization, website conversion, and online public relations. The company's experts in these areas are recognized leaders in the search engine marketing industry and have been featured in numerous publications, including ZDNet, WebProNews, MarketingProfs, DarwinMag, SiteProNews, SEO Today, ISEDB.com, and Search Engine Guide, and contributed to Building Your Business with Google for Dummies (Wiley, 2004). Medium Blue services a national client base, including Boston Scientific, DS Waters, and TOTO USA. Visit MediumBlue.com to request a custom SEO guarantee based on your goals and your data.
###