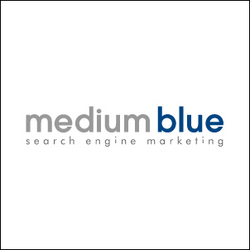 We look forward to underscoring the company's dedication to fine designs with an effective search engine marketing campaign.
Atlanta, GA (PRWEB) March 17, 2009
Medium Blue Search Engine Marketing, a search engine optimization (SEO) firm in Atlanta, Georgia, has signed The Chapin Estate, a luxury homes and land developer in the Catskill Mountains, to a comprehensive online marketing campaign consisting of search engine optimization, pay-per-click, and online public relations services. The Chapin Estate's goals for the campaign are to increase site visibility as well as highlight the features and benefits of its luxury real estate properties nestled in the Catskills.
"The Chapin Estate builds its properties with both quality and selection in mind, taking cue from the beautiful Catskills that surround the area," said Jeffrey Loholdt, Director of Sales and Marketing of Chapin Estate. "Though our requirements for the site are high, Medium Blue's knowledgeable search engine marketing team has proven they have the know-how to get the job done right."
The Chapin Estate, which calls to mind a more rustic elegance, designs and builds high-end, luxury homes in the Catskill Mountains of New York, only one-and-a-half hours from Northern New Jersey and less than two hours from Manhattan, the only community of its kind in this close proximity to the city. Woodstone, Chapin Estate's preferred, skilled design and build team, crafts personalized lodges and homes for clients.
"Medium Blue will work with The Chapin Estate to generate awareness of its specially-constructed properties and the quality of its home designs," said Scott Buresh, CEO of Medium Blue. "We look forward to underscoring the company's dedication to fine designs with an effective search engine marketing campaign." Experience the tranquility and beauty of The Chapin Estate luxury homes and land in the breathtaking Catskills by visiting http://www.chapinestate.com.
About Chapin Estate
The Chapin Estate property dates back to 1891, when Chester W. Chapin, Jr., a successful urban entrepreneur from New York City, acquired 18,000 acres of land in The Catskill Mountains of New York. The extensive land holding was comprised of hills and valleys, lakes and winding brooks. Transformed today into the area's premier destination for successful individuals in need of a rustic retreat within a short drive from NYC and North Jersey, tranquil settings with many different land options from wooded, stream front or lake front parcels 5 acres to over 10 with or without the improvement of luxury homes or, in some cases, a more modest weekend getaway cottage can be found. Amenities include approximately 2,000 acres of fresh water lakes, various trout streams bordered by thousands of acres of conservation lands, and our own 9.5 mile hiking trail system within walking distance to our members only Lake Club and Concierge services for those with special requests. For more information, please visit http://www.chapinestate.com.
About Medium Blue
Medium Blue Search Engine Marketing, an Atlanta search engine optimization company, was recently named the number one search engine optimization firm in the world by respected industry resource PromotionWorld. Medium Blue's services include search engine optimization, website conversion, and online public relations. The company's experts in these areas are recognized leaders in the search engine marketing industry and have been featured in numerous publications, including ZDNet, WebProNews, MarketingProfs, DarwinMag, SiteProNews, SEO Today, ISEDB.com, and Search Engine Guide, and contributed to Building Your Business with Google for Dummies (Wiley, 2004). Medium Blue services a national client base, including Boston Scientific, DS Waters, and TOTO USA. Visit MediumBlue.com to request a custom SEO guarantee based on your goals and your data.
# # #