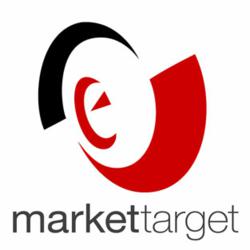 San Diego, CA (PRWEB) January 30, 2012
San Diego SEM firm and SEO in San Diego expert Market Target announced today a highly specialized SEO training course entitled Contextual Symantec Relation Decoding will be offered in their Carlsbad, California headquarters. The training will cover the reverse engineering of several major search engines over a period of 36 months. The observations represent a control set of approximately 1,000 domains, and a hypothesis set of an additional 2,000 domains with tightly documented changes implemented. Each domain was monitored from 4 major datacenters geographically located within the continental united states. In addition, approximately 1500 probes were placed across multiple network segments in every major locale within the united states. The week long class will feature special guest presentations from Phd level statisticians, linguistic experts and a biotechnology expert who has applied genome-mapping approaches to developing a better understanding of search capabilities and functionality.
Please note that only 10 seats are available for this class and pricing is $10,000 per student. Full details, speaker lists and class sylabi will be provided upon registration and execution of notarized non-disclosure agreement.
About MarketTarget
Since 2009, MarketTarget has been a leading provider of Search Engine Optimization, Search Engine Marketing and SEO Training Services. As a full service San Diego SEO services firm, MarketTarget also offers full service web marketing, SEO consulting services and custom SEO training options specifically tailored for small businesses. What sets Market Target apart from the competition is a mixture of Results, Communication, Pricing and Service. Our team of SEO Consulting Experts is focused on delivering SEO Services for San Diego, Los Angeles, Phoenix, San Francisco and Las Vegas. To learn more about what Market Target can do for you, please call 877-828-0196, email us marketing(at)markettarget(dot)com or visit our website at http://www.markettarget.com
Market Target has offices in the following locations;
Market Target Carlsbad
1902 Wright Place Suite 200
Carlsbad, California 92008
(877)828-0196
Market Target San Diego
445 Eastgate Mall Suite 200
San Diego, California 92121
(858)433-8659
Market Target New York
590 Madisson Avenue
New York City, New York 10022
(212)256-9141
###