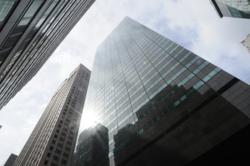 We are excited about having a presence on Madison Avenue. With our Southern California tech presence and our presence in more traditional Madison Avenue, we are able to bring even more value to our customers.
New York, New York (PRWEB) December 18, 2011
MarketTarget, a leading provider of Search Engine Optimization Services announced today the opening of a new office on Madison Avenue.
The Madison Avenue location of MarketTarget will offer the same services, with a specialized focus on New York City businesses. These services will complement the current San Diego SEO Services, Phoenix SEO Services, San Francisco SEO Services and Las Vegas SEO Services currently offered by the company.
As a specialized SEO Services company and an Internet Marketing Agency, MarketTarget is focused on delivering three core products to small business customers. Those services are Search Engine Optimization, Local Search Optimization and Social Media Marketing.
With the addition of a third location, MarketTarget has added new resources and staff to support customers at all of their locations. The three locations for MarketTarget are as follows;
Headquarters
1902 Wright Place Suite 200
Carlsbad, California 92008
877.828.0196
San Diego Office
445 Eastgate Mall Suite 200
San Diego, California 92121
858.433.8659
New York Office
590 Madisson Avenue
New York City, New York 10022
212.256.9141
About MarketTarget
Since 2009, MarketTarget has been a leading provider of San Diego Search Engine Optimization and San Diego Search Engine Marketing services. As a full service San Diego SEO services firm, MarketTarget also offers full service web marketing, SEO consulting services and custom SEO training options for its clients. What makes MarketTarget unique involves several key factors: Personal Service, Reasonable Costs & ROI Focus. MarketTarget offers many great free SEO resources, including SEO white papers and a helpful SEO Newsletter. Please visit http://www.markettarget.com for more information or call 877-828-0196.
###