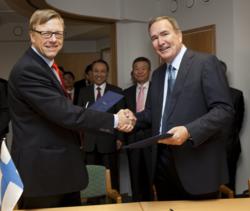 San Diego, California (PRWEB) January 17, 2012
Market Target, a leading provider of SEO in San Diego, San Diego SEO Services and San Diego SEO Consulting Services announced today it has been selected by San Diego Life Insurance company Grant, Hinkle and Jacobs to perform all aspects of their internet marketing. Market Target President David Wiedmaier stated "We are excited to be able to serve Grant, Hinkle and Jacobs and take care of their internet marketing needs. As a second generation firm with really strong expertise in Life Insurance and Business Succession Planning, we are excited about getting their work better visibility for new customers."
Grant, Hinkle and Jacobs is moving from traditional direct mail placements and focusing more on internet marketing, that can be better targeted for the intended audience. With the ability to serve customers in all of Southern California, Grant, Hinkle and Jacobs chose targeted internet marketing campaigns to reach their desired audiences. Market Target worked with the staff at Grant, Hinkle and Jacobs to identify who their ideal customer is and focus on reaching that audience most effectively via several methodologies. The goal of the campaign is to generate more leads interested in San Diego Life Insurance.
About Grant, Hinkle and Jacobs
Grant, Hinkle and Jacobs is second generation firm focused on delivering Life Insurance Services, Asset Protection, Wealth Transfer Planning and Business Succession Planning. With their long successful history of delivering services the Partners and staff at Grant, Hinkle and Jacobs have become known for their ability to deliver the absolute best solutions for wealthy families, business owners and planning professionals. With a rare combination of Law Degrees, Certified Financial Planner designations and deep understanding of complex Taxation and Business laws and operations, GHJ is ready and able to serve their customers with proven qualifications and expertise, backed by industry leading customer service. To learn more about Grant, Hinkle and Jacobs, please call 858-350-4000 or visit http://www.ghjinsurance.com. Local customers can also stop their San Diego office at;
Grant, Hinkle and Jacobs
462 Stevens Avenue, Suite 302
Solana Beach, California 92075
About MarketTarget
Since 2009, MarketTarget has been a leading provider of Search Engine Optimization, Search Engine Marketing and SEO Training Services. As a full service San Diego SEO services firm, MarketTarget also offers full service web marketing, SEO consulting services and custom SEO training options specifically tailored for small businesses. What sets Market Target apart from the competition is a mixture of Results, Communication, Pricing and Service. Our team of SEO Consulting Experts is focused on delivering SEO Services for San Diego, Los Angeles, Phoenix, San Francisco and Las Vegas. To learn more about what Market Target can do for you, please call 877-828-0196, email us marketing(at)markettarget(dot)com or visit our website at http://www.markettarget.com
Market Target has offices in the following locations;
Market Target Carlsbad
1902 Wright Place Suite 200
Carlsbad, California 92008
877.828.0196
Market Target San Diego
445 Eastgate Mall Suite 200
San Diego, California 92121
858.433.8659
Market Target New York
590 Madisson Avenue
New York City, New York 10022
212.256.9141
###