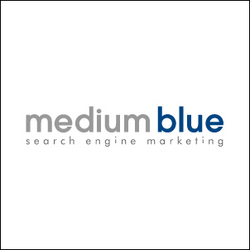 We look forward to exceeding CruiseNow.com's goals for this campaign and creating strong online loyalty for its brand
Atlanta, GA (PRWEB) October 13, 2009
Atlanta, Georgia-based SEO company Medium Blue Search Engine Marketing is pleased to announce its newest online marketing collaboration with CruiseNow.com, a next generation website specializing in cruise travel deals. From its industry unique CruiseText(R) to its in-depth and informative CruiseCast videos, CruiseNow.com provides cruise shoppers around the country with a number of ways to track down the best deals online.
"What made Medium Blue stand out from any other SEO company was, by and large, its attention to detail," said John Keen, founder of CruiseNow.com. "It was reassuring to find out that the company's SEO experts took the time to get to know our industry and create a plan of attack based on that research."
Known in the industry for staffing knowledgeable Personal Cruise Guides and offering superior value on its cruise trips, CruiseNow.com is dedicated first and foremost to its customers' satisfaction. The site remains a leader in the travel industry because it strives to stay ahead of the technology curve, devising new ways of keeping customers up-to-date on the best available cruise deals. The goal of the CruiseNow.com campaign is to use search engine optimization and pay-per-click services to target qualified visitors who are searching for deals online.
"We look forward to exceeding CruiseNow.com's goals for this campaign and creating strong online loyalty for its brand," said Scott Buresh, CEO of Medium Blue Search Engine Marketing. "John's experience in the cruise industry and our expertise in online marketing make for a formidable team that will drive outstanding results." To learn more about Medium Blue's many search engine marketing services, please visit http://www.MediumBlue.com.
About CruiseNow.com
CruiseNow.com is proud to bring cruising enthusiasts around the country the next generation in online cruise travel technologies. With its innovative CruiseText(R) and CruiseCast videos, finding the best deals on cruises is simple. With the best prices and the friendliest service around, your dream cruise starts here. Live Now. Dream Now. Cruise Now. To find the lowest cruise deals online, please visit http://www.cruisenow.com.
About Medium Blue
Medium Blue Search Engine Marketing, an Atlanta search engine optimization company, was named the number one organic search engine optimization firm in the world in 2006 and 2007 by respected industry resource PromotionWorld. Medium Blue's services include premium search engine optimization, PPC management, visitor conversion, and online public relations. The company's experts in these areas are recognized industry leaders and have been featured in numerous publications, including ZDNet, WebProNews, MarketingProfs, DarwinMag, SiteProNews, ISEDB.com, and Search Engine Guide, and contributed to The Complete Guide to Google Advertising (Atlantic, 2008) and Building Your Business with Google for Dummies (Wiley, 2004). Medium Blue services a national client base, including Boston Scientific, Cbeyond, and DeKalb Medical.
###