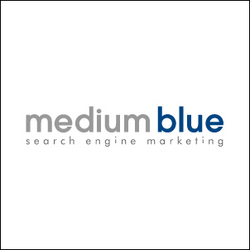 Our goals for this SEO campaign are three-fold: to inform the community about quality health resources and information available to them; to create a comprehensive online physician referral service where potential patients can find the right provider; and to encourage individuals to learn more about our hospitals and available services by enrolling in a class, seminar, or our e-newsletter
Atlanta, GA (PRWEB) March 10, 2009
Medium Blue Search Engine Marketing is pleased to announce Adventist Midwest Health as one of its newest clients. Adventist Midwest Health has signed on for a unique, highly targeted search engine optimization campaign, and over the course of a year, the SEO firm will position Adventist Midwest Health as a leader in the Chicago area by highlighting various health care services offered at each of its four area hospitals.
"Our goals for this SEO campaign are three-fold: to inform the community about quality health resources and information available to them; to create a comprehensive online physician referral service where potential patients can find the right provider; and to encourage individuals to learn more about our hospitals and available services by enrolling in a class, seminar, or our e-newsletter," said Lucy Sonnamaker, Manager of Marketing Online Services of Adventist Midwest Health. "We are excited to work with the knowledgeable search engine marketing specialists at Medium Blue to help us achieve our goals and a marked improvement in visitor traffic. We look forward to our collaboration with the SEO firm."
Medium Blue is working with the four Chicago-area hospitals of Adventist Midwest Health, including Adventist Bolingbrook, Adventist GlenOaks in Glendale Heights, Adventist Hinsdale, and Adventist La Grange Memorial. Each hospital, offering a range of specialty services, is located in the western suburbs of Chicago.
"It's an honor to work with an organization so focused on results," said Scott Buresh, CEO of Medium Blue Search Engine Marketing. "Adventist Midwest Health and its hospitals have a reputation for excellence and we look forward to effectively translating that reputation online." To learn more about Adventist Midwest Health or to find a physician, please visit KeepingYouWell.com.
About Adventist Midwest Health
Adventist Midwest Health, which offers medical treatment to Illinois residents, is a network of four not-for-profit hospitals and outpatient-based health care facilities serving Chicago's western and southwestern suburbs, as well as a critical access hospital and skilled care nursing facility serving central Wisconsin. To learn more about the Adventist Midwest Health or to find a physician, visit http://www.keepingyouwell.com. Adventist Midwest Health is a member of the Adventist Health System.
About Medium Blue
Medium Blue Search Engine Marketing, an Atlanta search engine optimization company, was recently named the number one search engine optimization firm in the world by respected industry resource PromotionWorld. Medium Blue's services include search engine optimization, website conversion, and online public relations. The company's experts in these areas are recognized leaders in the search engine marketing industry and have been featured in numerous publications, including ZDNet, WebProNews, MarketingProfs, DarwinMag, SiteProNews, SEO Today, ISEDB.com, and Search Engine Guide, and contributed to Building Your Business with Google for Dummies (Wiley, 2004). Medium Blue services a national client base, including Boston Scientific, DS Waters, and TOTO USA. Visit MediumBlue.com to request a custom SEO guarantee based on your goals and your data.
###