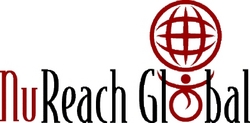 Costa Mesa, CA (PRWEB) February 16, 2009
NuReach Global, a reliable and ethical Internet marketing company in Southern California, announces the addition of value enhanced social media marketing services to assist businesses in recognizing the importance of social media for reputation management and online branding. In addition to the social media packages, NuReach Global has added more social media optimization (SMO) features to its search engine optimization (SEO) and link building packages.
NuReach Global's affordable social media marketing packages include setting up clients with online communities such as Facebook and MySpace as well as blogging, social bookmarking, online press releases, article writing, videos, PowerPoint submissions, and photo sharing.
With the rising popularity of online communities such as Facebook, Twitter, Flickr, YouTube, coupled with the importance of word-of-mouth advertising or viral marketing, social media has become an integral part of any marketing and PR campaign. According to Forrester Research, the number of social media users -- people who read or watch social media -- has increased from 48 percent last year to 69 percent. "It is extremely important for us to educate our clients on all the important aspects of Internet marketing, says Mirna Bard, Principal of NuReach Global.
"Being involved in social media not only increases a site's link building popularity but is becoming one of the most relevant and effective forms of Internet marketing, especially for reputation management. Many studies say word-of-mouth is more effective than any other marketing, and social networking is essentially word-of-mouth online. It is about creating online "Buzz" about a company, its products and/or services. We want our clients to always stay one step ahead of competition by becoming visible on the Internet and interacting with their customers. Social networking may open many doors which can dramatically increase the odds of business growth." continues Bard
NuReach Global's affordable Internet marketing services have a definitive edge over competition because of the focus on highly reliable personalized solutions. The company's professional SEO consultants have unparalleled industry knowledge and experience, stay up-to-date on all online industry news and innovations, and most importantly, educate clients through every single step of the Internet marketing process. In addition, NuReach Global focuses in increasing targeted site visitors and maximizing clients' return-on-investment.
About Mirna Bard
Mirna is social media consultant, online mentor as well, and social media keynote speaker. She is also an instructor at the University of California, Irvine, where she lectures on social media, and the creator of the Social Web Success Blueprint program, a soon to be published author, and has been featured throughout the social web.
###