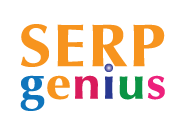 Without good SEO there is little chance of being found on the Internet by people looking for what you offer
Carlsbad, CA (PRWEB) December 31, 2011
Much of the information on search engine optimization (SEO) available today is too technical and jargon-filled to be of practical use for businesses that need SEO to be competitive on the web. SERPgenius.com offers a blog focused on informing and educating the general public on what is takes to be found by people searching for what they have to offer.
SERP is an acronym for Search Engine Results Page, in other words, what happens when someone enters his or her search term, or keywords in a search engine. Being on the first page for a search term can make or break a business. SERP genius helps people get found on the web.
While SERPgenius is a fledgling publication, the experience of its editors are broad and deep having worked for many years with web design, Internet marketing, search engine optimization and social media. The blog accepts no advertising, and its product reviews are based on hands on experience with all products and services reviewed.
There are three articles currently available: The first article "The Foundation of SEO" discusses the advantages of using WordPress with either Thesis or Genesis to build a foundation for great SEO, simply and easily. The second article "5 Best SEO Tools and One Dud" is a guide to the tools that make SEO easier, some are free and several have a monthly cost. The third article "5 Steps to Great SEO" details the step-by-step process that produces results and why it works so well.
SEO is worthy of review for anyone who offers information, products or services on the web and that want the most people to find their offering. SEO is an evolving and highly dynamic topic with lots of great information, not-so-great information, mountains of opinions and much misinformation.
SERPgenius.com's goal is to sort, sift through the "chaff", distilling and refining so that its readers can get practical, useful tips and tools for effective SEO. 85% of clicks to a website come from organic rankings, SEO rankings, not from paid sources. This is why SEO is critical to the success of a website.
###