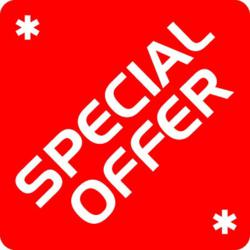 San Diego, California (PRWEB) January 19, 2012
Market Target, San Diego's #1 source for SEO in San Diego, San Diego SEO Services and San Diego SEO Consulting Services announced a new whitepaper today detailing the top 5 SEO and Internet Marketing trends for 2012. The 2012 trends list identifies what is changing in the world of online marketing and how small and medium sized companies can adapt and strategically take advantage of their online market to generate more leads, sales and profitability. Market Target SEO Consulting experts created the list to provide small and medium size companies with a guide for Internet Marketing in 2012.
Trend #1: Value Driven Marketing. Companies will demand an Internet marketing strategy that demonstrates quantifiable results. No longer is it just about rankings and traffic metrics; it will be focused more on business Key Performance Indicators (KPI), i.e. leads, sales & measurable results that prove ROI. Key Performance Indicators must be used to track the success of your company's marketing campaign.
Trend #2: Rich Snippets. Google will provide more information about your website to searchers without them having to click to the site. This hurts your marketing efforts because it reduces page views and makes your sales funnel a bit smaller.
Trend #3: Vanishing Data. Google will continue to bury more information about your website in Google Analytics. This introduces additional challenges and continue to make it more challenging to sift through the pertinent data to find the Key Performance Indicators that matter.
Trend #4: Mobile Marketing Grows Up. Mobile marketing will continue to grow at an amazing rate. Customers are now using mobile search to do their shopping, especially for local products and services. As a result, mobile optimized websites are going to be a necessity for your success. 71% of users search after seeing mobile ad, 53% purchase due to mobile search and 90% of mobile search results in action.
Trend #5: The Importance of Local Search Marketing. Local search and Google Local in particular will be more important than ever. Google will continue to make local results a more crucial component of its search algorithm. As a result of so many mobile users looking for local products and services, mobile and local are intertwined. There are 4 Billion local searches on Google per month, 61% of all local searches result in a purchase, and 55% of consumers use their mobile device to buy local services and products.
About MarketTarget
Since 2009, MarketTarget has been a leading provider of Search Engine Optimization, Search Engine Marketing and SEO Training Services. As a full service San Diego SEO services firm, MarketTarget also offers full service web marketing, SEO consulting services and custom SEO training options specifically tailored for small businesses. What sets Market Target apart from the competition is a mixture of Results, Communication, Pricing and Service. Our team of SEO Consulting Experts is focused on delivering SEO Services for San Diego, Los Angeles, Phoenix, San Francisco and Las Vegas. To learn more about what Market Target can do for you, please call 877-828-0196, email us marketing(at)markettarget(dot)com or visit our website at http://www.markettarget.com
Market Target has offices in the following locations;
Market Target Carlsbad
1902 Wright Place Suite 200
Carlsbad, California 92008
(877)828-0196
Market Target San Diego
445 Eastgate Mall Suite 200
San Diego, California 92121
(858)433-8659
Market Target New York
590 Madisson Avenue
New York City, New York 10022
(212)256-9141
###