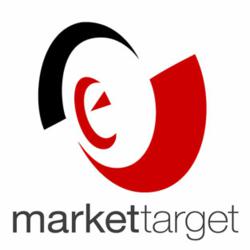 San Diego, CA (PRWEB) January 11, 2012
Market Target, San Diego's leading provider of SEO San Diego, San Diego SEM and San Diego SEO Training announced today best practices for strong search engine rankings. These best practices represent a culmination of direct recommendations from the major search engines that have in addition been directly tested by the Market Target SEO Consulting Team. This list of best practices can help businesses reach the top rankings on major search engines such as Google, Yahoo, and Bing.
Market Target has performed extensive testing on each of these techniques to ensure that businesses are dedicating resources to the activities that will deliver the most return for the investment. The company is now gaining ground with the latest and most advanced SEO techniques to cater its clients with the best of internet marketing services.
"We believe if your website keywords rank on Page 1 of search engine's like Google, Yahoo & Bing, results can be better than Super Bowl ads, Airport Billboards, Magazine Inserts and Blimps. But drop to page two and you might as well be invisible", says Market Target President David Wiedmaier.
The company has primarily divided the search engine optimisation factors into 2 main categories-On Page Optimization Factors & Off Page Optimization Factors.
On Page Optimization Activities :
-Keyword Research & Analysis
-Content Optimization
-Internal Linking structure Changes
-Site-map updating / creation
-Creation of Meta Tags
-H1, H2 & Strong tags
-Robots.txt
Off Page Optimization Activities:
-1 Way Links
-Social Networking
-Directory Submission
-Social Bookmarking
-Forum Commenting
-Review Submissions
Apart from the above activities, there are many other optimization techniques too that are also important but above are the most important.
About MarketTarget
Since 2009, MarketTarget has been a leading provider of Search Engine Optimization, Search Engine Marketing and SEO Training Services. As a full service San Diego SEO services firm, MarketTarget also offers full service web marketing, SEO consulting services and custom SEO training options specifically tailored for small businesses. What sets Market Target apart from the competition is a mixture of Results, Communication, Pricing and Service. Our team of SEO Consulting Experts is focused on delivering SEO Services for San Diego, Los Angeles, Phoenix, San Francisco and Las Vegas. To learn more about what Market Target can do for you, please call 877-828-0196, email us marketing(at)markettarget(dot)com or visit our website at http://www.markettarget.com.
###