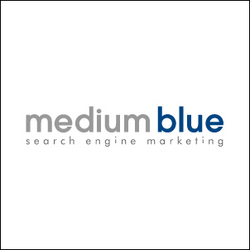 Our goal is for Mitchell Metals to become a comprehensive online resource for architects, general contractors, and other companies seeking aluminum canopy and walkway cover information such as canopy design, downloadable CAD drawings, architectural specifications, and engineering information
Atlanta, GA (PRWEB) February 4, 2009
Atlanta, Georgia-based search engine optimization company Medium Blue Search Engine Marketing is pleased to announce its newest client - Mitchell Metals, LLC, a fabricator and installer of aluminum canopy systems to a variety of industries throughout the Southeast. The extruded aluminum walkway cover and canopy systems specialists are partnering with Medium Blue on a search engine optimization, conversion, and pay-per-click services program to increase both organic rankings and search-referred traffic while focusing on a differentiator-based SEO campaign.
"Our goal is for Mitchell Metals to become a comprehensive online resource for architects, general contractors, and other companies seeking aluminum canopy and walkway cover information such as canopy design, downloadable CAD drawings, architectural specifications, and engineering information," said Jeff Mitchell, President of Mitchell Metals, LLC. "From the start, we've focused on outstanding customer service with the goal of exceeding customer-client expectations at every turn, and we feel that with the assistance of the professionals at Medium Blue Search Engine Marketing, we can leverage this differentiator to increase site visibility. From the very beginning, the search engine optimization company has shown that it can deliver the results we are seeking."
Mitchell Metals primarily serves the states of Georgia, North and South Carolina, Eastern Tennessee, Kentucky, and occasionally North Florida. Although schools make up a large portion of its business, the company also fabricates and installs its products for churches, hospitals, commercial buildings, and municipalities. Mitchell Metals differentiates itself by offering superior customer service, constant communication with its clients, and a streamlined installation process. By meshing the company's differentiators with a geographically targeted search engine optimization campaign, a higher quality of traffic would be visiting the website.
"We look forward to working with Mitchell Metals and are excited to promote its high-quality aluminum canopy systems to an online audience," said Scott Buresh, CEO and founder of Medium Blue Search Engine Marketing. To learn more about Mitchell Metals or to view product specifications, please visit http://www.MitchellMetals.net.
About Mitchell Metals
Mitchell Metals, a fabricator and installer of aluminum canopy systems and walkway covers for a variety of industries, serves architects and general contractors across the Southeast, including Georgia, North and South Carolina, eastern Tennessee, Kentucky, and North Florida. With unique differentiators like quality customer service, knowledgeable client communication, and a streamlined installation process, Mitchell Metals helps its customers stick to schedule and budget constraints with ease.
About Medium Blue
Medium Blue Search Engine Marketing, an Atlanta search engine optimization company, was recently named the number one search engine optimization firm in the world by respected industry resource PromotionWorld. Medium Blue's services include search engine optimization, website conversion, and online public relations. The company's experts in these areas are recognized leaders in the search engine marketing industry and have been featured in numerous publications, including ZDNet, WebProNews, MarketingProfs, DarwinMag, SiteProNews, SEO Today, ISEDB.com, and Search Engine Guide, and contributed to Building Your Business with Google for Dummies (Wiley, 2004). Medium Blue services a national client base, including Boston Scientific, DS Waters, and TOTO USA. Visit MediumBlue.com to request a custom SEO guarantee based on your goals and your data.
###