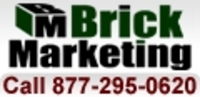 Over the last year, the search engine optimization industry has continued to evolve and flourish. I am so excited to continue to write about relevant search engine optimization information for years to come
Boston, MA (PRWEB) March 4, 2008
Search Engine Optimization Journal, a top search engine optimization blog, announced today the one year anniversary since its inception. This search engine optimization blog has grown immensely while covering the latest trends in search marketing as well as an array of other widely talked about internet topics. Although many blogs exist on the subject of search engine ranking , Search Engine Optimization Journal has grown at a rate that is incomparable with much of its competition.
In just a year, the blog has grown the average monthly visitor count to over 22,000 unique visitors. Updated daily, the average reader can be assured to receive quality content as well as breaking industry news. Search Engine Optimization Journal is written by search engine optimization expert and Brick Marketing President Nick Stamoulis.
"Over the last year, the search engine optimization industry has continued to evolve and flourish. I am so excited to continue to write about relevant search engine optimization information for years to come," stated Nick Stamoulis. Search Engine Optimization Journal contains a variety of blog posts including extensive and informative articles that can help the beginner and advanced reader to enhance their techniques and knowledge of search engine marketing.
The Search Engine Optimization Journal blog not only covers new industry trends but also references many other hot SEO topics from other premier search engine blogs on the web. Some of the topics that the Search Engine Optimization Journal include but are not limited to:

SEO Content Development
Image Optimization
Inbound Links
Internal Linking
Keyword Research
Landing Page Optimization
Link Building
Link Selling
Local Search Marketing
Meta Tags
Page Rank
Search Engine Reputation Management
Search Engine Positioning
Search Engine Optimization Myths
Search Engine Optimization Tools
Video SEO
For more information about partnership opportunities, please call 877-295-0620 or visit the Search Engine Optimization Journal at: http://www.SearchEngineOptimizationJournal.com.
Media Contact:
Nick Stamoulis
781-223-3651
Brick Marketing
nick @ brickmarketing.com
# # #