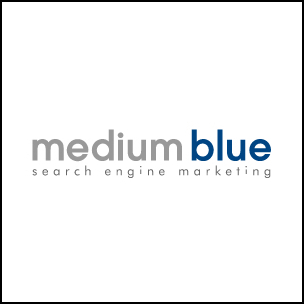 National Vendor of the Year
Atlanta, GA (PRWEB) July 12, 2007
Medium Blue Search Engine Marketing, an Atlanta-based search engine optimization company recently named #1 in the world, has been named "National Vendor of the Year" for 2007 by its client Panel Systems Unlimited. Panel Systems has been a supplier of high-quality, affordable used and clone office furniture and panels to its customers for more than ten years. The company was recently accepted into the preferred dealer program from Compatico, a major manufacturer and supplier of new office furniture systems and parts. This marks the first National Vendor of the Year award ever issued by Panel Systems, who introduced the award to honor their most valuable and proactive long-term partners.
Medium Blue Search Engine Marketing and Panel Systems Unlimited have worked together since 2003. The partnership was forged when Panel Systems recognized a need to increase its online exposure and found Medium Blue's team of search engine optimization experts to have the experience and know-how to make it happen. Within the first year of working with Medium Blue, Panel Systems tripled its online sales goals and beat its initial return-on-investment projections. In 2007, close to one-third of Panel Systems' business has come from its website, which the company uses to feature its ever-changing inventory of office furniture and to notify its customers of new trends and information regarding its industry.
"When we looked over the last year at the vendor that had consistently helped us achieve our goals, Medium Blue Search Engine Marketing stood out from the rest," said Bob Kutchback, president of Panel Systems Unlimited. "The bottom line is that we feel that Medium Blue is an extension of our own marketing department and that the Medium Blue team is devoted to growing our business for us. While other vendors may quietly do their work in the background, Medium Blue has been extremely proactive, consistently sharing new ideas with us that, when implemented, bring us new business and new leads."
"We are greatly honored to have been chosen as Panel Systems Unlimited's National Vendor of the Year," said Scott Buresh, CEO of Medium Blue Search Engine Marketing. "Over the course of our four-year relationship with this industry leader, Panel Systems has managed to achieve high growth while maintaining their high standards of service - an impressive feat. We look forward to many more years of helping this exceptional company to thrive."
In addition to becoming Panel Systems' National Vendor of the Year, Medium Blue Search Engine Marketing has been recognized in other arenas as well. The company was named the #1 search engine optimization firm in the world by PromotionWorld for 2006, one of the best places to work in Georgia by Georgia Trend magazine, and one of the top 30 SEO firms worldwide by topseos.com. Medium Blue also helped another of its clients, OneSource Services, Inc., to win the American Marketing Association's prestigious 2007 Atlanta Marketer of the Year award in the Web & Interactive Marketing category.
About Panel Systems Unlimited
Panel Systems Unlimited was founded in 1996 in response to Metro Atlanta's need for a professional supplier of clean, quality, affordable used office furniture and office panels. Over the years, the company has saved its customers tens of thousands of dollars by offering affordable office furniture and panels, always without compromising their goals of having a functional, comfortable, professional looking office. For more information, please visit http://www.panelsystemsunlimited.com.
About Medium Blue Search Engine Marketing
Medium Blue Search Engine Marketing, an Atlanta search engine optimization company, was recently named the number one search engine optimization firm in the world by respected industry resource PromotionWorld. Medium Blue's services include search engine optimization, website conversion, and online public relations. The company's experts in these areas are recognized leaders in the search engine marketing industry and have been featured in numerous publications, including ZDNet, WebProNews, MarketingProfs, DarwinMag, SiteProNews, ISEDB.com, and Search Engine Guide, and contributed to Building Your Business with Google for Dummies (Wiley, 2004). Medium Blue provides its search engine optimization services to a national client base, including Boston Scientific, DS Waters, and Wake Forest University BMC. Visit MediumBlue.com or contact us at 866-436-BLUE (2583) to learn more about how you can receive one free month of service.
###