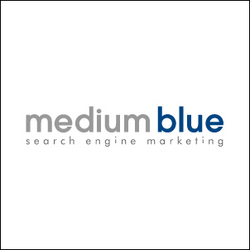 I am extremely pleased with the success of Inviro Medical's search engine marketing campaign
Atlanta, GA (PRWEB) September 25, 2007
After launching a search engine optimization campaign this year, Inviro Medical Devices, a leader in safe medication delivery systems, has celebrated a 1,600 percent increase in website visibility, which has brought the company as much as five times as many monthly leads from its website, compared with last year.
To ensure search engine marketing success, Inviro hired the firm currently ranked the number one search engine optimization company in the world, Atlanta-based Medium Blue Search Engine Marketing. Using their proven techniques, Medium Blue has attracted many more - and much more valuable - prospects to Inviro's website, a trend that is expected to continue. As a result of the success of the program, Inviro Medical Devices announced this month that it will renew its contract for Medium Blue's Pinnacle Program, a comprehensive solution that includes search engine optimization (SEO), website conversion, and online public relations, for another year.
"What has impressed my team most about Medium Blue's search engine marketing services is the way the three services work together to amplify our returns," said Gareth Clarke, CEO of Inviro Medical Devices. "As a result of this synergy, we have consistently seen two to five times as many leads per month from our website since signing on with Medium Blue. Thanks in large part to Medium Blue, 2007 is poised to be yet another exemplary year for Inviro Medical Devices."
Since Inviro Medical Devices implemented Medium Blue's search engine marketing campaign in February of this year, the company's search engine-referred website traffic has been up by as much as 144% from the baseline. Currently, almost 60% of search traffic to Inviro Medical's website results from keyphrase searches on phrases for which Medium Blue optimized the site. This suggests that Medium Blue's unique approach to reaching clients' target markets is working. To develop and hone its approach for Inviro's website, Medium Blue conducted research on the medical devices industry to develop a list of search phrases targeted exclusively toward Inviro's best sales prospects. By ensuring that InviroMedical.com shows up in searches for those phrases, Medium Blue's search engine optimization program not only increases search traffic to the website, but also guarantees that visitors to the website are targeted, motivated prospects.
"I am extremely pleased with the success of Inviro Medical's search engine marketing campaign," said Scott Buresh, President and CEO, Medium Blue Search Engine Marketing. "Medium Blue is dedicated to continuing to provide all of our clients with the best in search engine optimization, website conversion, and online PR, and we look forward to showing Inviro even better results and return on investment over the next year."
While the search engine optimization aspect of the Pinnacle Program has brought more visitors to InviroMedical.com, the website visitor conversion aspect of the program aims to convert more of these visitors into bona fide leads for Inviro's sales team. Medium Blue utilizes customized research and usability studies to ensure that the website is as appealing to Inviro Medical Devices' target market as possible.
Inviro Medical has also published a number of expert articles and press releases, optimized for search engines and submitted to newswires and industry portals by Medium Blue as part of the online public relations component of the Pinnacle Program. Because of this, Inviro has also received top rankings in popular news search engines such as Google News.
About Medium Blue:
Founded in 2000, Medium Blue Search Engine Marketing offers search engine optimization, visitor conversion, and online public relations services that deliver measurable results in traffic, customer acquisition, and revenues. The Atlanta-based Internet marketing company services a national client base, including Boston Scientific, DS Waters, and Wake Forest University Baptist Medical Center. Scott Buresh, president and CEO of Medium Blue, is an internationally recognized SEO expert who has been featured in numerous publications such as ZDNET, WebProNews, MarketingProfs, DarwinMag, SiteProNews, ISEDB.com, Search Engine Guide, and Building Your Business with Google for Dummies. In 2006, Medium Blue was named the number one search engine optimization firm in the world by respected industry resource PromotionWorld. For more information, please visit http://www.mediumblue.com.
About Inviro Medical Devices:
Founded in 1988, Inviro Medical Devices engineers and markets safe medication delivery systems, including the patented InviroSNAP!® Safety Syringe with InviroSTRIPE®, an integral write-on stripe that allows critical information to be recorded directly onto the syringe barrel. After years of research to develop its patents and refine its product designs, the company is addressing the growing $1.6 billion safety syringe market and introducing its breakthrough infection control technology in North America. Headquartered in Atlanta, Inviro Medical Devices is becoming a leading industry champion in the quest to increase infection control awareness and to protect healthcare workers, patients and the environment with innovative medical devices. For more information, visit http://www.inviromedical.com.
###