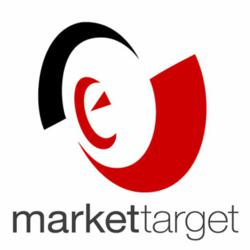 San Diego, California (PRWEB) January 08, 2012
Market Target, a leading provider of SEO San Diego, San Diego SEO Services and San Diego SEO Consulting has issued their 2012 edition of their 'SEO Best Practices Guide for 2012,' a step-by-step guide to dominating Google and Bing through search engine optimization techniques. The new guide identifies the best practices for effective SEO, beginning with keywords and ending with metrics.
"As someone who teaches search engine optimization online, I wanted to revise our workbook to make it truly one of the best SEO books out there," explained T.B. Doscher, Chief Technology Officer for Market Target. "In our 2012 guide, there are new chapters on blogging and social media, as these are now critical parts of successful search engine optimization. In addition, we have made the SEO Toolbook, with hundreds of free SEO tools, part of the SEO Workbook. So it's really a two-for-one deal."
For more information and to download the guide, please visit the Market Target website.
SEO Best Practices Guide for 2012 - Contents
Goals – define what you sell, who your customers are, and how best to reach them.
Keywords - identify the best keywords for your company and measure your rank on Google searches.
Page Tags - weave your target keywords into your HTML Page Tags.
Landing Pages –create SEO-friendly pages for your priority keywords.
Website Structure – optimize your home page and website layout.
Link Building – devise a link-building strategy.
News - leverage news and free syndication services for SEO.
Blogging – set up a blog that follows best SEO practices.
Social Media and Local Search – take advantage of social media opportunities like Google Places, Yelp, Twitter and review marketing to enhance your website performance.
Metrics - measure your progress towards the top of Google, inbound keywords, and paths taken by customers once they land on your website.
SEO Training Classes Also Offered for AdWords and Social Media Marketing
Market Target also offers training classes for Google AdWords as well as Social Media Mareketing. Each session is taught in two to three trainings, and covers all the important and critical elements of advertising on Google as well as developing a good Social Media Marketing strategy for your business or company online.
About MarketTarget
Since 2009, MarketTarget has been a leading provider of Search Engine Optimization, Search Engine Marketing and SEO Training Services. As a full service San Diego SEO services firm, MarketTarget also offers full service web marketing, SEO consulting services and custom SEO training options specifically tailored for small businesses. What sets Market Target apart from the competition is a mixture of Results, Communication, Pricing and Service. Our team of SEO Consulting Experts is focused on delivering SEO Services for San Diego, Los Angeles, Phoenix, San Francisco and Las Vegas. To learn more about what Market Target can do for you, please call 877-828-0196, email us marketing(at)markettarget(dot)com or visit our website at http://www.markettarget.com
Market Target has offices in the following locations;
Market Target Carlsbad
1902 Wright Place Suite 200
Carlsbad, California 92008
877.828.0196
Market Target San Diego
445 Eastgate Mall Suite 200
San Diego, California 92121
858.433.8659
Market Target New York
590 Madisson Avenue
New York City, New York 10022
212.256.9141
###