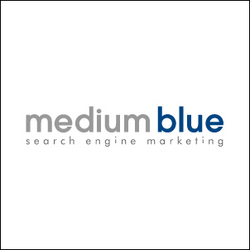 We are excited to be working with one of the premier risk assessment solution services providers and look forward to a long and prosperous relationship
Atlanta, GA (PRWEB) January 28, 2009
Medium Blue Search Engine Marketing in Atlanta, Georgia is proud to announce the signing of one of its newest clients - e-VERIFILE.COM, Inc., to search engine optimization and online public relations services. Over the course of a year, both the SEO firm and e-VERIFILE.COM, a risk assessment and administrative support solutions company with more efficient ways of performing background, credit, employment, and driver's history checks for businesses, will combine resources to ensure that the site is generating more qualified traffic.
"After speaking with the SEM specialists at Medium Blue, we feel confident that they have taken the goals of our website to heart," said Devon Wijesinghe, Chief Strategy Officer of e-VERIFILE.COM, Inc. "The SEO firm has demonstrated valuable techniques and unique approaches to search engine optimization and we are eager to begin the SEM campaign."
E-VERIFILE.COM, which serves mainly middle management, is a one-stop shop for background screening services. The risk assessment solutions company requires no long-term commitments from businesses, and with every imaginable service available on the site, e-VERIFILE.COM's offerings are cost effective. As a part of the search engine optimization campaign, Medium Blue will conduct research about e-VERIFILE.COM's industry, company, and target market in order to drive qualified leads to the website, while the online public relations services of the SEO firm will ensure that e-VERIFILE.COM's risk assessment and administrative support solutions are highlighted effectively.
"We are excited to be working with one of the premier risk assessment solution services providers and look forward to a long and prosperous relationship," said Scott Buresh, CEO and founder of Medium Blue. For more information or to use e-VERIFILE.COM during the hiring process, please visit everifile.com.
About e-VERIFILE.COM, Inc.:
e-VERIFILE.COM, Inc., which specializes in developing and delivering web-powered risk assessment solutions and custom administrative support systems for a wide range of organizations and industries worldwide, was founded in 1999 and continues to provide innovative solutions that streamline routine workforce, contractor/vendor, and security management processes. Offering two solutions to the middle manager to help accelerate everyday tasks - On Demand and Custom - e-VERIFILE.COM makes it easy to ensure that every detail is taken care of during the screening and hiring process.
About Medium Blue:
Medium Blue Search Engine Marketing, an Atlanta search engine optimization company, was recently named the number one search engine optimization firm in the world by respected industry resource PromotionWorld. Medium Blue's services include search engine optimization, website conversion, and online public relations. The company's experts in these areas are recognized leaders in the search engine marketing industry and have been featured in numerous publications, including ZDNet, WebProNews, MarketingProfs, DarwinMag, SiteProNews, SEO Today, ISEDB.com, and Search Engine Guide, and contributed to Building Your Business with Google for Dummies (Wiley, 2004). Medium Blue services a national client base, including Boston Scientific, DS Waters, and TOTO USA. Visit MediumBlue.com to request a custom SEO guarantee based on your goals and your data.
###