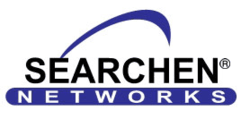 Google will soon do this so well that they will have the ability to predict, within reasonable accuracy, your next action, your next thought, based on a collaboration of thoughts past
(New York, N.Y.) (PRWEB) August 09, 2012
For over a decade, John Colascione, President and Chief Executive Officer of Searchen Networks Inc., a search engine marketing firm in the United States, and Author of "Mastering Your Website", has been researching changes in search engines and measuring how they effect a scope of platforms available to consumers. On August 8th, Colascione released a statement which holds not just fundamental importance to search, but significant concern to some privacy experts whom say the search engine giant's intent to track users across all of its products and services including Calendar, Docs, Gmail, Search, and YouTube is an invasion of user privacy and goes far beyond serving relevant results to searchers; it's about targeting advertising based on interest and their own competition.
Mr. Colascione said: "It's not really all about 'Search', it's about you – and you personally. The goal is to intimately know you; know who your friends are, your likes and specific dislikes – to rule you out, so to speak; Google's goal is to know you, what entertains you, where you are in the world at any given time. Google will soon do this so well that they will have the ability to predict, within reasonable expectation of accuracy, your next action, your next thought, based on a collaboration of thoughts past".
This is generally referred to as "interest-based advertising". In 2009 Google was so bold about user privacy concerns and the recording of search keyword data that then CEO, Eric Schmidt, admitted Google is indeed storing information when he declared: "If you have something that you don't want anyone to know, maybe you shouldn't be doing it in the first place. If you really need that kind of privacy, the reality is that search engines—including Google—do retain this information for some time."
Google has a significant need to compete with their major competitor Facebook as the advertising opportunity on Facebook.com is significant. "With over 900 million active users and growing, Facebook has been building the largest database of thought based data available for targeted advertising programs. Since members share just about anything that's on their mind with the site in some way shape or form, the ability to target users based on specific criteria is near limitless. For example: Want to target Males 35 – 40 who like chocolate, live in Las Vegas and talk about football? Looking to target females between 21 and 27 who show an interest in cosmetics and like talk shows? That's not a problem with Facebook.com; these users have already revealed this information within their profiles, posts, messages and interaction with other users, which can then be used by advertisers to target them. Google wants and needs this same ability to know their user base and their likely to do whatever Is required in order to get it and compete." Colascione added.
About Searchen Networks Inc.
Provides a variety of consulting services related to running and developing an online business. Offers search engine optimization, web site management, server administration and self-service tools which enable consumers to register domain names, setup web hosting, order and install SSL certificates, marketing tools and more. The terms SEARCHEN ® and SEARCHEN NETWORKS ® are registered trademarks of Searchen Networks Inc.
For more information please visit: https://www.searchen.com