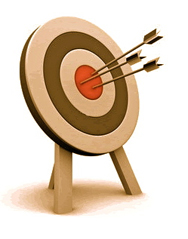 The power of online advertising is that companies can be very targeted with their advertising dollars and target consumers who are searching for their exact products or services.
(PRWEB) November 12, 2012
In the midst of a tough economic downturn and financial uncertainty, the search marketing team at AbsolutelyDominate noted a sharp increase in the amount of companies interested in investing more money into search advertising. AbsolutelyDominate also believes this increased online marketing spend is a trend stemming mainly from economic concern word-wide. The company states it is definitely not the only search marketing firm to notice the increase.
Robert Hof, a contributing author of Forbes.com reports that businesses have increased spend to nearly 12% more in online advertising than in previous months. In his report, "Internet Ad Spending Bucks Economy To Grow" released July 10, 2012, Hof notes that online advertising now has the highest growth rate of any medium. This makes sense, as with a massive US fiscal crisis looming and law makers fumbling to come up with any kind of infallible solution, businesses are desperate and are frantically searching for ways to get recognized and force more of their products into consumer eyes. While consumer spending ever so slowly continues to increase, businesses are trying desperately to increase sale volume before another economic event rattles stocks and shakes weary consumers.
The power of online advertising is that companies can be very targeted with their advertising dollars and target customers who are searching for their exact products or services. Search marketing is powerful in that it enables businesses to seek out consumers who are searching for exactly what they offer.
Whereas traditional media like television and radio target large audiences and are of course, traditionally very expensive to compete in, search marketing is unique as it enables companies to only spend money where they make money. Search marketing allows businesses drill down and target specific search phrases and terms that their potential customers are typing into search engines, so that their businesses show up prominently at the top of search result pages.
Return on Investment
More than ever before companies are now far more concerned with what their return on investment is when it comes to advertising expenditures. With marketing budgets being tighter companies no longer blink when it comes to tossing thousands of dollars in a marketing campaign. Business owners want to know what works and find out what advertising methods are bringing the the most return for their spend.
The advantage of online advertising is that companies can now track their return on investment down to the very last penny. If properly managed a company can literally monitor exactly where every sale comes from and see exactly what it costs to make a sale.
With conversion analytic technology reaching all new heights in the search marketing world, online advertising campaigns can be managed in such a way that companies can see their exact cost-per-conversion when it comes to getting website visitors to take action once they have visited a site.
In search marketing a "conversion" is the term which refers to the specific action a marketer desires visitors to take once they have been directed to the company's website. A conversion can be a purchase, a phone call or perhaps the filling out of a contact form. All of these conversion metrics can be tracked using special coding and advanced conversion tracking techniques.
Search Marketing – A Necessity for the Future
AbsolutelyDominate Vice President of Marketing, George Kristopher stated, "The power of online search marketing is that companies no longer have to guess where their advertising dollars are going and what kind of sales they are bringing in. In the search marketing world, everything is track-able and in this shaky economy, Fortune 500 companies and small businesses alike need to know the exact number of sales their advertising efforts are bringing them."
Search marketing is all about 'showing up' when potential customers are searching for products or services you offer. Never before has marketing been so targeted and results 100% track-able. A senior member of AbsolutelyDominate.com search marketing team stated, "With the number of people using the internet to locate business and services absolutely sky rocketing, companies failing to monetize online search marketing aren't just missing an opportunity to increase sales, they are missing the boat to staying in business in the future."