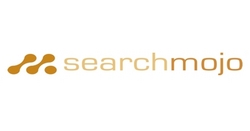 Google AdWords preferred API pricing removes the costs that often limited updates via the API
Charlottesville, VA (Vocus) November 16, 2010
Search Mojo, a leading search engine optimization firm located in Charlottesville, Va., announced today that it has received Google AdWords preferred API pricing. The new status eliminates the cost of accessing Google AdWords to make changes and updates using the Google AdWords API. Without the preferred pricing option, Google charges a costly fee for accessing and altering AdWords campaign data via the API. For clients with many AdWords campaigns, such as ecommerce clients, changes can now be made directly and immediately, without dependence on a third party application.
"Google AdWords preferred API pricing removes the costs that often limited updates via the API," said Chris Wilson, Director of Technology at Search Mojo. "This program will allow us to update the accounts of our ecommerce clients in near real-time, assuring that clients can advertise on all of their products and SKUs at once and pause ads for out of stock items in near real-time. That equates to maximum visibility for clients with minimum cost risks."
Added Janet Driscoll Miller, President and CEO of Search Mojo, "We believe that the Google AdWords preferred API pricing program provides us with a unique competitive advantage as well as an opportunity for us to help more ecommerce companies advertise more efficiently on Google."
Learn more about Search Mojo's ecommerce advertising package on their website: http://www.search-mojo.com.
About Search Mojo
Search Mojo specializes in search engine optimization (SEO) and pay-per-click (PPC) advertising management services. Founded in 2005, Search Mojo uses the latest information and techniques to help companies improve their organic search engine rankings as well as improving pay-per-click advertising performance. Learn more about Search Mojo at search-mojo.com or read our blog, Search Marketing Sage, at blog.search-mojo.com.
Media Contact:
Reneé Brohard
Brohard Design
renee(at)brohard(dot)com
P: 540-454-3493
Twitter: reneebrohard
###