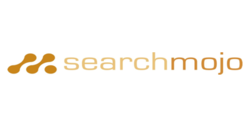 San Diego, Calif. (PRWEB) June 15, 2011
Search engine marketing firm Search Mojo announced today that they have expanded their search engine optimization (SEO) and pay-per-click (PPC) ad management services to optimize organic rankings and return on investment for ecommerce websites. The new offering combines a unique approach of optimizing broader descriptive phrases and terms with detailed, long-tail keywords, such as specific product names and SKUs. Using this approach, Search Mojo ecommerce clients have recognized as much as 25% in additional, previously unseen sales via organic and paid search.
"While many SEO and PPC agencies address, there's an incredible opportunity available to ecommerce sites to harness the power of long-tail search terms. These very specific search terms, such as SKUs, may not have many individual queries each month, but the each often brings a high conversion rate at a low cost per conversion, making them very lucrative terms for SEO and PPC. Essentially these terms are focused on buyers at the purchase stage of the buying cycle. But until now, it's been difficult for ecommerce companies to advertise on every SKU due to the sheer volume of SKUs and the manpower involved in creating the infrastructure to advertise on them," said Janet Driscoll Miller, President and CEO of Search Mojo. "Search Mojo's new offering, however, makes it possible to advertise on an unlimited number of SKUs as long tail terms in near real-time, even automatically pausing ads for SKUs that are out of stock. By opening up this new set of keywords for our ecommerce clients, we've seen upwards of a 25-40% lift in new sales from organic and paid search at minimal cost per acquisition."
Additionally, the increase of mobile search has driven even greater importance for the use of SKUs as keywords in organic and paid search. As buyers are using mobile phones to scan SKUs and comparison shop via mobile search, ecommerce companies, especially resellers, will need to ensure they have visibility on those SKUs to be in the buyer comparison process.
Features of Search Mojo's new ecommerce SEO and PPC offering include:

The ability to advertise and expose all SKUs as keywords
Auto-pausing of ads as SKUs go out of stock to ensure the advertiser isn't paying for clicks on ads for products that are not currently in stock
Auto-bidding on ad position based on pre-set profitability, ensuring the best ROI for all keywords based on profitability levels
Customized paid advertisements that can include product variables such as price, shipping amounts, or product details (such as color, sizes or product condition) within the ad, reducing unwanted or untargeted clicks by providing the searcher more information pre-click
Exposure of all products across both organic and paid search, including products in more comparison shopping opportunities
Capture more buyers at the purchase stage of the buying cycle
Search Mojo also provides ecommerce clients with a near real-time dashboard to monitor SEO and PPC metrics up to the minute, including sales from these channels.
To learn more about Search Mojo's new ecommerce offering, visit Search Mojo's website at http://www.search-mojo.com/ecommerce.
About Search Mojo
Search Mojo specializes in SEO and PPC advertising management services. Founded in 2005, Search Mojo uses the latest information and techniques to help companies improve their organic search engine rankings as well as improving PPC advertising performance. Learn more about Search Mojo at http://www.search-mojo.com/ecommerce or read our blog, Search Marketing Sage, at blog.search-mojo.com.
Media Contact:
Reneé Brohard
Brohard Design
renee(at)brohard(dot)com
P: 540-454-3493
Twitter: reneebrohard
###