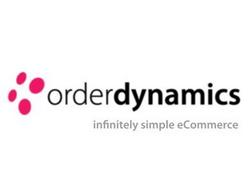 Search Merchandising and Guided Navigation has become the gold standard for leading eCommerce websites
(PRWEB) April 21, 2010
The OrderDynamics SaaS (Software-as-a-Service) eCommerce platform now has an integrated Search Merchandising engine designed to help retailers grow qualified traffic and increase conversions. "Site Search has rapidly become the preferred method for many shoppers to find what they are looking for…" explains Michael Benadiba, CEO of OrderDynamics Corporation. "…and the use Search Merchandising and Guided Navigation techniques has become the gold standard for leading eCommerce websites" says Benadiba.
The Search Merchandising engine gives retailers granular control of how site search results are calculated and merchandised to shoppers. This includes the ability to merchandise within search results, reuse previous search terms, append targeted results to natural listing, and overriding zero result searches with dynamic recommendations. The Search Merchandising engine also enables retailers to automatically expose their products to many of the Internet's most popular shopping marketplaces. OrderDynamics supports automated integration with over 10 external shopping sites such as Google Base, Shopping.com, ShopZilla, Yahoo!, NexTag, Become.com, BizRate, PriceGrabber.com, and Amazon.
To ensure retailers can measure the performance of their efforts, OrderDynamics provides a comprehensive set of eCommerce metric reports along with innovative tools such as multiple vanity URLs and Search Engine Directive controls that simplify multi variant testing.
"Along with our recent eCommerce Personalization release, we feel the introduction of Search Merchandising to the OrderDynamics eCommerce SaaS Platform is a substantial addition to the core offering" adds Michael Turcsanyi, Co-Founder and Vice President of Sales & Marketing. OrderDynamics performs 4-6 major feature releases per year to its eCommerce SaaS platform, which are automatically made available to their current Clients at no additional costs.
About OrderDynamics Corporation:
OrderDynamics Corporation is a privately owned eCommerce platform provider for high-growth B2B and B2C businesses. The success of OrderDynamics is highly attributed to its Software-as-a-Service (SaaS) eCommerce model and Dynamic Merchandising concepts which provide superior control and help drive revenue. The OrderDynamics solution caters to multi-channel retail, manufacturing, business-to-business, and complex online retail. OrderDynamics officially launched its On-Demand eCommerce Solution in 2006 after 2 years of research and development.
###