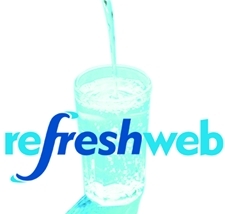 "Many business owners want to understand and to be hands-on with the SEO on their Web site, but do not have a clue how to begin or plan the process ..."
Austin, TX (PRWEB) June 23, 2010
Austin-based Search Engine Optimization (SEO) agency, RefreshWeb meets customer requests for professional SEO strategy which they can implement internally. The agency supports companies that want a do-it-yourself SEO program offering training and a keyword dashboard, packaged in a monthly subscription and supported with expert advice.
RefreshWeb has developed an educational search engine optimization program with a difference: expert advice, a custom SEO plan and coaching to success. The four-month program allows for a company to work one-on-one with an SEO expert to develop a customized SEO strategy and to learn how to implement an ongoing process of content optimization.
"Many business owners want to understand and to be hands-on with the SEO on their Web site, but do not have a clue how to begin or plan the process," comments John Rasco, Founder and President. "RefreshWeb helps those clients overcome the first hurdle of strategic planning and then teaches them the principles and processes of optimization, guiding them until they have the confidence to handle the work on their own. We call it the Learn SEO Starter Package."
Specializing in technology-based companies since 1987, and active in Internet marketing since 1992, Rasco has led the RefreshWeb team to successfully serve their national client base and to develop an SEO dashboard that simplifies the analysis of keyword terms important to boosting search rankings.
"We developed software to track keyword terms, current search volume for each term and search engine rankings for overall reach (the percentage of people looking for a client's products and services who will see their site listed in the search engine results pages)," continues Rasco. "The dashboard so simplified the process of tracking the progress of optimizing keywords that we realized that it could empower business owners to master optimization with initial training and email-based support."
The RefreshWeb SEO management dashboard tracks keyword progress and highlights issues which need attention. It is the foundation of RefreshWeb's DIY SEO training program led by an SEO expert until the business owner can create his own results.
For more information on the DIY SEO Training with access to the SEO dashboard, visit refreshweb.com.
About RefreshWeb
Austin-based RefreshWeb is a business-to-business Internet marketing agency. It applies B2B marketing experience and technical expertise to promote clients' web sites to the top of the results on Google and other search engines.
For more information about RefreshWeb or a demo on the dashboard, contact John Rasco at (512) 637-5271, 5828 Balcones Dr., Suite 202, Austin, TX 78731. The company's website is refreshweb.com.
# # #