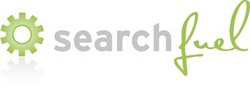 We see search as a shift in the advertising space. Consumers' expression of intent signifies a change that gets lost in Google's dominance and the tactical discussion of how to be relevant in search results
ST. LOUIS (PRWEB) September 3, 2008
SearchFuel is powered by Outrider, an award-winning, leading global, integrated search marketing agency and direct-to-client division of GroupM Search, the world's largest search marketing specialist.
"We see search as a shift in the advertising space. Consumers' expression of intent signifies a change that gets lost in Google's dominance and the tactical discussion of how to be relevant in search results," stated Chris Copeland, CEO, GroupM Search – The Americas, in the kick-off post on SearchFuel. "The ability to provide a point of view and commentary on the impact this has for our clients, some of the largest buyers of media in the world, is a unique voice brought to the marketplace."
SearchFuel will feature regular, relevant posts in categories across paid search, organic search, emerging trends and technologies (mobile search, local reputation management, etc.), and social media marketing (SMM). It will also have regular features, including monthly Q&As with Chief Marketing Officers from market leading advertisers; and in short order will incorporate global perspective from international search experts and posts from guest bloggers across the media expertise.
"The work of Outrider and our other search divisions holds many distinctions for the path we've led in integrating search into the media mix, including awards from Yahoo!, the Interactive Advertising Bureau (IAB), MediaPost, and Search Engine Strategies (SES). And it is this perspective that we feel is underserved in the marketplace and can be addressed on SearchFuel," notes Copeland. "The goal for our bloggers is to engage the advertising and media community and fuel innovative thinking and deliberation around intent, content and relevancy as it relates to search in the integrated media landscape."
About Outrider
Outrider (http://www.outrider.com), a division of GroupM Search and winner of the 2008 Yahoo! Searchlight Award and 2008 SES Award for Best Integration of Search with Other Media, is a leading global search marketing agency, specializing in holistic, advanced search marketing strategies that are integrated with advertisers' cross-channel media planning. Outrider serves as the incubation brand for the development of emerging trends and new practices within GroupM Search in order to develop best practices in a dedicated search marketing environment that can be executed across all GroupM agencies. Outrider is a WPP company and a division of GroupM, WPP's media buying and planning arm responsible for 30% of the world's media buying. With North American headquarters in St. Louis, Mo., Outrider has offices in New York, Chicago, Seattle, Sunnyvale, Boston, Toronto, and throughout the EMEA and APAC regions, creating a network of 40 global offices serving more than 40 countries.
Outrider brings clients the leading proprietary technology solution Decide DNA®, supporting Paid Search, SEO, Paid Inclusion and Shopping Feeds in one platform, and rated #1 twice by JupiterResearch. Outrider has provided integrated search marketing and consumer-driven media strategies at the global, national and local-market level to category-leading clients including: AT&T, Dell, AstraZeneca, Showtime, Microsoft, Chevron, Diageo and more. Services include organic search, paid search, advanced search strategies (social media marketing, mobile search, local search, video search and more), analytics, conversion services (website optimization), creative services and consulting.
Outrider powers the blog SearchFuel, the alternative energy source for perspective on search marketing and its influence on the media landscape. Bloggers include talent across Outrider and the agency divisions of GroupM Search.