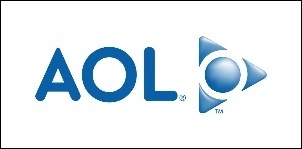 By looking at the aggregation of search trends and patterns that emerged on AOL Search throughout the year we can develop a unique, collective snapshot of things, people and events that were top of mind or what consumers wanted to know more about
(PRWEB) December 13, 2006
"This annual list of top searches is always a fun way to look back at the year and see what sparked interest," said Timothy Tuttle, Ph.D., Vice President, AOL(R) Video. "One of the biggest trends online in 2006 was video and millions of people turned to AOL to find everything from music videos and concerts, to TV, movies and sports highlights, to the most popular viral videos."
"By looking at the aggregation of search trends and patterns that emerged on AOL Search throughout the year we can develop a unique, collective snapshot of things, people and events that were top of mind or what consumers wanted to know more about," said Dariusz Paczuski, Vice President, AOL(R) Search.
"Weather" was the most popular word searched on AOL Search (http://search.aol.com), while AOL(R) Video Search was used most to find videos and information about things and people in the entertainment world, leading with the iPod (no. 1), 50 Cent (no. 2), BMW (no. 3), and Jessica Simpson (no. 4). Cars (no. 5) and movies (no. 6) were also popular on AOL Video Search, while the rest of the list was dominated by musical artists, including Ashlee Simpson (no. 7), Paris Hilton (no. 8), Chris Brown (no. 9) and Britney Spears (no. 10).
In addition, a number of newsmaking and newsbreaking videos such as Weird Al Yankovic's "White and Nerdy" rap parody and Michael Richards' infamous comedy club performance experienced significant activity on AOL Video Search, creating an online buzz that spilled over into mainstream media.
As professional talent took over the AOL Video Search Top 10 list, amateur musicians gained popularity on AOL Search. "American Idol" was one of the most common search terms (no. 4) on AOL Search this year, becoming even more popular than "horoscopes" (which dropped from no. 2 in 2005 to no. 9 in 2006).
Other top searches (http://hot.aol.com/2006) on AOL Search during 2006 included:
Top News Topics: Gas Prices
The strain on pocketbooks this summer led to "gas prices" being the most searched news topic on AOL Search, followed by the loss of Steve Irwin. Other top news searches this year included: 3) Immigration; 4) Bird Flu and 5) Iraq.
Top Celebrities & Newsmakers: Paris Hilton leads, Chris Brown #2
Paris Hilton was the most searched celebrity for the second year running, and R&B singer Chris Brown surged ahead of perennial favorites Oprah Winfrey (no. 3), Jessica Simpson (no. 4) and Britney Spears (no. 6) to become the second most searched celebrity in all of 2006.
Top TV Programs: It's all about the Idol
"American Idol" has been the most searched television program on AOL Search every year for the past four years. In fact, reality and game shows are showing no signs of slowing down, with "Dancing With the Stars" and "Deal or No Deal" rounding out the top 3 most searched TV programs this year.
Top Movies: Year of the Pirates
Box office smash "Pirates of the Caribbean: Dead Man's Chest" has been the top grossing movie of 2006 so far, and also the most searched. Other big-budget, high-grossing films, "X-Men: The Last Stand" (no. 2) and "The Da Vinci Code" (no. 3) also made their way to the top of the list.
Our favorite couples: Brad Pitt is one half of number one for the second year in a row
When we wanted to know about our favorite couples, we were still searching for Brad Pitt. Last year, Brad topped the list with Jennifer Aniston. This year, he made it to no. 1 with his new leading lady, Angelina Jolie. Other popular couples sought out online this year were Beyonce and Jay-Z (no. 2), followed by Tom Cruise and Katie Holmes (no. 3).
Top Athletes: We Have "The Answer"
Basketballer Allen Iverson made his way to the top spot for athlete searches, but galloping just behind him was Barbaro - the Kentucky Derby winner that had a shot at the Triple Crown prior to his career-ending injury. Other top athlete searches this year include favorites such as: 3) Michael Jordan; 4) David Beckham and 5) Tiger Woods.
Techie Toys and Gadgets: Playstation 3 Rules
The console wars are heating up in stores around the country, but how are they faring online? Playstation 3 was the most searched gaming system this year (no. 5 on the gadget list) followed by Xbox 360 (no. 7) and Nintendo (no. 10), whose Wii launched in November.
But the new gaming devices were no match for another wildly successful gadget. For the second straight year, iPods were the most searched gadget on AOL Search, followed by cell phones (no. 2), and digital cameras (no.3).
Following are highlights from the top searches (http://hot.aol.com/2006) on AOL Search:
Top Search Terms: 1) Weather; 2) Dictionary; 3) Dogs; 4) American Idol; 5) Maps; 6) Cars; 7) Games; 8) Tattoo; 9) Horoscope; 10) Lyrics.
Top Celebrities: 1) Paris Hilton; 2) Chris Brown 3)Oprah Winfrey; 4) Jessica Simpson 5) Eva Longoria; 6) Britney Spears; 7) Beyonce; 8) Anna Nicole Smith; 9) Whitney Houston; 10) Lindsay Lohan.
Top News Stories & Topics: 1) Gas prices; 2) Steve Irwin; 3) Immigration; 4) Bird Flu; 5) Iraq; 6) Natalee Holloway; 7) Debra Lafave; 8) Rush Limbaugh; 9) Lebanon; 10) Hurricane Katrina.
Top Movies: 1) Pirates of the Caribbean: Dead Man's Chest; 2) X-Men: The Last Stand; 3) The Da Vinci Code; 4) Silent Hill; 5) Curious George; 6) Scary Movie 4; 7) Over the Hedge; 8) When a Stranger Calls; 9) Final Destination 3; 10) Cars.
Top TV Programs: 1) American Idol; 2) Dancing With the Stars; 3) Deal or No Deal; 4) Naruto; 5) Days of Our Lives; 6) Wheel of Fortune; 7) Lost; 8) Pokemon; 9) High School Musical; 10) Survivor.
Top Celebrity Couples: 1) Angelina Jolie and Brad Pitt; 2) Beyonce and Jay-Z; 3) Tom Cruise and Katie Holmes; 4) Nicole Kidman and Keith Urban; 5) Jessica Simpson and Nick Lachey; 6) Donald & Melania Trump; 7) Jennifer Aniston & Vince Vaughn; 8) Whitney Houston & Bobby Brown; 9) Pamela Anderson & Kid Rock; 10) Britney Spears & Kevin Federline.
Top Athletes: 1) Allen Iverson; 2) Barbaro; 3) Michael Jordan; 4) David Beckham; 5) Tiger Woods; 6) Danica Patrick; 7) Serena Williams; 8) Floyd Landis; 9) Lance Armstrong; 10) Reggie Bush.
Top Gadgets: 1) iPod; 2) Cell Phones; 3) Digital Cameras; 4) TracFone; 5) Playstation 3; 6) Laptops; 7) Xbox 360; 8) GPS; 9) Blackberry; 10) Nintendo.
More top searches from 2006 for categories including Fashion, Toys, Politicians and Talk Show Hosts as well as categories relating to AOL Video Search results including Music Videos, Movies and Viral Videos can be found at http://hot.aol.com/2006. The most viewed videos on AOL Video are also available upon request. Categories include Movies, Music Videos, TV Programming, UnCut(R) Videos, TMZ Videos and Sports.
AOL Search with FullView(TM) (http://search.aol.com/) is a comprehensive online search service that delivers relevant Web results plus video and multimedia content all on one results page, making it easy for people to find what they are looking for, whether information, video and audio content, images, local resources, news, products, music and more - all from one place.
About AOL
AOL is a global Web services company that operates some of the most popular Web destinations, offers a comprehensive suite of free software and services, runs the country's largest Internet access business, and provides a full set of advertising solutions. A majority-owned subsidiary of Time Warner Inc., AOL LLC is based in Dulles, Virginia. AOL and its subsidiaries also have operations in Europe, Canada and Asia. Learn more at AOL.com.
Note: For free video and additional information regarding AOL Search and AOL Video Search, please log onto http://www.thenewsmarket.com/aol to make requests. You can receive broadcast-standard video digitally or by tape from this site. Registration and video is free to the media.
Optimized by Newsforce