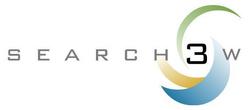 D2S™ Twitter and Facebook Integration has the potential to be the biggest CMS line in the history of the Internet
New York, NY (Vocus) October 5, 2010
Search3w customers have been asking for it and waiting for it and now, it is here! We have officially launched D2S Social Submit. "D2S™ Twitter and Facebook Integration has the potential to be the biggest CMS line in the history of the Internet" Says Elchanan Rotstain, CEO of Search3w, Acroterion Inc.
Is Facebook important for your business? Of course it is. The question everyone should now ask is what is it that business owners and web marketing professionals need to know about it?
Of late the business press has taken to reporting on Facebook and its ever expanding role in viral media campaigns. Brands such as Coca-Cola and Oreo cookies have become Facebook members and millions are signing up to become corporate friends.
Facebook has the potential to be the biggest gossip line in the history of humanity.
Every Facebook user has an average of 130 'friends'. These are true friends, family or business associates who from time to time connect and communicate. Some are close personal connections while others may be people we know but don't see often,
So imagine a Facebook user who goes out to a restaurant or buys a new camera or a new car, and then decides to tell his 'friends' about the experience
This one user can make a post on the Facebook wall, comment about a company and 130 friends see a comment about a product or service. After these 130 tell their 130 friends, it doesn't take long for thousands and perhaps millions to have an impression about the company.
Now let's look at it another way. Suppose someone is going out to a restaurant or to buy a new camera and they might ask their friends 'What's a great new place to go?', or 'They've heard about this new camera, car or club - Is it any good?'
There is a pattern developing here! People may have used Google as a quantitative source to find a new restaurant or product, but then they reach out to 'friends' or social peers for qualitative shopping opinion.
The question then becomes… is it possible for companies make it easy for customers to share their opinions of the business to all of their 'friends'?
Yes, below is how it works?
To do that, go to the 'Publish' menu at the Search3w- D2S main menu. Find the 'Push to Twitter, Blogs, Facebook, Stumbleupon' option and check it.
Don't forget to check the 'Push to Google's Real-Time Search' option too. Click on 'Publish D2S' and the result is - Your social buzz is live in seconds (not months), even on Google!
The next major feature-update in Search3w's - D2S™ is there is now the ability to add HTML5 microdata to your events, reviews and employees content. To do this go to the 'Update SEO Tables,' menu and add it to the content field on '03. Tactics and SEO Goals,' table.
Last and not least is D2S™ Facebook API (plug). We're working now on D2S™ feature that will:
1. Optimize website content (as it currently does automatically) plus company profile, photos, friends' profiles, groups, events, etc.and update facebook feeds.
2. Publish on Facebook's wall, include pictures, events, news, etc. directly from the website. No extra efforts required (one-stop-shop).
3. Communicate with other applications and Facebook tabs, like 'discussions', Twitter, etc.
4. Submit to Google Realtime, Google news and other Google properties. Peace-of-mind… If Google or Facebook introduces a new property or changed existing ones as has happened lately (every three months).
The D2S™ API, will take care of this seamlessly. Our clients enjoy a 'web marketing peace of mind' as they have the advantage of only having to be concerned with their marketing goals and content - That's it!
If you are not familiar with Search3w and D2S our web publishing management software and are interested in learning more about it, please call:
General office - Toll Free Call (888) 809-9012 ext 0, and ask her to schedule a demonstration of these new D2S™ features.
Sales and Marketing - Rick Nielsen at Toll Free Call (888) 809-9012 ext 0 or,
Toronto Regional Manager - Dennis Threndyle, at (416) 662-4395
###