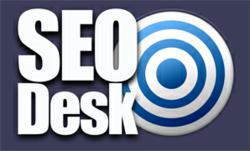 London (PRWEB UK) 18 April 2013
No matter what business or industry a company is in, tackling Google remains one of the biggest challenges that will be faced. Every firm should believe that they have a product or service that provides a USP for customers, the biggest issue is to make sure that people find out about the product or service. This is where SEO skills are crucial for a modern business and it is something that many business start-ups struggle to come to terms with.
There will be assistance for all business start-ups on how to properly undertake search engine optimisation and how to take on Google for page rankings at the
Business Startup show, taking place at the Excel London on the 6th and 7th of June.
Guests attending the opening day of the event, Thursday the 6th of June, will have the opportunity to attend a talk being held by James Nicholson, the Managing Director of SEODesk. The talk will focus on how SEO strategies and tactics have changed in recent times and the need to stay up to date if a business wants to rank highly on Google for relevant keyword searches.
The talk will also focus on the changes that Google has implemented to their own search engine services, most notably the Google Panda and the Google Penguin updates, which have seen many previously highly ranked website fall down the charts with regards to ranking. James will advise on ways to avoid the penalties that Google can impose on websites and how to ensure your website remains highly ranked.
As the Managing Director of SEODesk, whose site currently ranks at number 1 for "search engine optimisation" on UK Google searches, James has knowledge and experience on this topic that will be invaluable for startup businesses and established firms alike. With over 200 clients of the firm achieving page 1 Google rankings, the consistency of SEODesk speaks for itself.
The James Nicholson talk on 'How To Rank Your Site On Google In 2013 And Beyond' is scheduled to take place between 12.30pm and 13.00 at the British Startup event on Thursday the 6th of June at the Excel in London.
About SEODesk
SEODesk.co.uk was founded in 2009 and in that short time have helped over 200 firms to reach page 1 on Google with respect to their chosen keyword searches. With a 97% customer retention rate, the firm has proven itself as a specialist in the highly competitive search engine optimisation (SEO) industry.
The firm is able to provide a full range of SEO and web services and is comfortable working with new sites, start-ups and established companies.