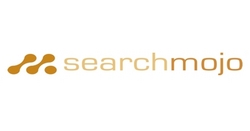 Achieving High Rankings in the Bing Search Engine
Charlottesville, VA (Vocus) July 24, 2009
Janet Driscoll Miller of the search engine optimization firm Search Mojo will host a webinar on Thursday, July 30 at 3:00 p.m. ET entitled "Achieving High Rankings in the Bing Search Engine".
Microsoft unveiled the Bing search engine in early June, and since then, its market share of search engine traffic has been steadily growing. According to Hitwise, Bing nearly doubled Microsoft's search engine market share in June alone. With all of the excitement around the new engine, though, and its focus on relevancy, marketers are clamoring to ensure their websites get ranked well in the up-and-coming engine.
"We're seeing incremental growth from Bing already," said Miller, "so it's important for marketers to become acutely aware of how this new search engine ranks websites to target those Bing users."
"Bing is based on a concept of relevancy - the most relevant content should rise to the top of Bing - even when it comes to the advertising," continued Miller. "But what factors about one website make it more relevant about a topic than another website might be? That's what we'll expose in the webinar."
The presentation will primarily cover:

The most important ranking factors for Bing
Best practices for implementing SEO for Bing
The presentation is designed for:

Marketing managers and directors
Online marketing staff
Webmasters, programmers
Online registration for the webinar is available at http://www.search-mojo.com/bing-webinar?ls=pr.
About Janet Driscoll Miller
Janet Driscoll Miller has over ten years of search engine marketing and business-to-business (B2B) lead generation experience. She has spoken at many search engine marketing conferences including Search Engine Strategies and PubCon, has published articles in B2B Magazine, Visibility Magazine and others, and contributes to several blogs, including Search Marketing Sage, Marketing Pilgrim and Search Engine Journal. She holds a degree from James Madison University in Communications and Graphic Arts.
About Search Mojo
Search Mojo is a search engine optimization firm, specializing in lead generation through search engine marketing services. Founded in 2005, Search Mojo uses the latest information and techniques to help companies improve their organic search engine rankings as well as improving pay-per-click advertising performance. Learn more about Search Mojo at http://www.search-mojo.com or read our blog, Search Marketing Sage, at blog.search-mojo.com.
Media Contact:
Reneé Brohard
Brohard Design
P: 540-454-3493
Twitter: reneebrohard
###