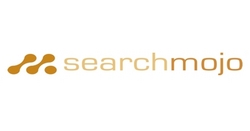 We are honored to have these innovative thought leaders on our advisory board for this year's session.
Charlottesville, VA (Vocus) December 12, 2009
Search Mojo, a leading search engine marketing and social media company , announced today that it has expanded its Board of Advisors for the 2009 session. New members to this year's board include Andy Beal, an internet marketing consultant, and Julia Lim, Vice President of Marketing for ScienceLogic. Beal and Lim join George Assimakopolous, Principal of EyeTraffic Media, and Tom Lueker, co-founder of ZipMinder, in offering strategic guidance to the company.
"We are honored to have these innovative thought leaders on our advisory board for this year's session," said Search Mojo founder and CEO Janet Driscoll Miller. "As demand for Search Mojo's search engine marketing services has exploded, we need the counsel of these industry leaders to guide the company during this tremendous and formative growth stage. Their insight will help to position Search Mojo for its long term growth strategy."
Beal is an internet marketing consultant specializing in search engine marketing, online reputation management, and business blogging. Considered one of the world's most respected online marketing experts, Andy has worked with many top companies, is a published author, and has been featured in top publications including The Wall Street Journal, The Washington Post, and BusinessWeek. Andy has performed numerous SEO firm evaluations and audits and will evaluate Search Mojo's performance and counsel on strategies to drive corporate success for the future.
Lim is a current client of Search Mojo and has extensive technology marketing experience at companies ranging in size from large, public corporations to small startups. Lim has been instrumental as a customer at assisting Search Mojo with beta programs and testing as well as providing feedback on measurement and reporting mechanisms from the client perspective. Lim will bring that client insight and perspective to the board, ensuring that the customer voice is also clearly present in determining the company's future strategic direction.
About Search Mojo, Inc.
Search Mojo specializes in lead generation through search engine marketing services. Founded in 2005, Search Mojo uses the latest information and techniques to help companies improve their organic search engine rankings as well as improving pay-per-click advertising performance. Learn more about Search Mojo at http://www.search-mojo.com or read our blog, Search Marketing Sage, at blog.search-mojo.com.
Media Contact:
Reneé Brohard
Brohard Design
P: 540-454-3493
# # #