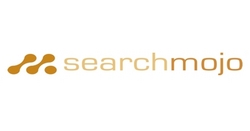 In July, we're tackling current events along with classic topics that impact those in the search engine optimization field on a daily basis.
Charlottesville, VA (Vocus) June 25, 2010
Search Mojo, a leading search engine optimization agency headquartered in Charlottesville, Va., announces the search engine optimization (SEO) Twitter chat topics for July 2010. Search Mojo's #seo411 chat allows those interested in SEO to collaborate online and share current strategies, news and ideas on a weekly basis. July's topics range from Google's Caffeine update to common issues that impede SEO and how to avoid them.
"In July, we're tackling current events along with classic topics that impact those in the search engine optimization field on a daily basis," said Janet Driscoll Miller, President and CEO of Search Mojo. "The chats are beneficial for everyone involved and enable industry professionals to share their findings and tips with one another. It is our hope that each week participants leave with one more nugget of information they can put to use."
The Search Mojo Twitter chat is held weekly on Tuesdays at 2:00 p.m. ET and uses the hashtag #seo411. No registration is required for the Twitter chats; participants should follow the hashtag #seo411 in Twitter to follow the discussion and should use the same hashtag when responding via Twitter updates to comment.
The upcoming topics on the SEO Twitter chat schedule are:
7/6/2010: Google Caffeine Update
7/13/2010: SEO Technical Roadblocks
7/20/2010: SEO Agency vs. In-house
7/27/2010: SEO Friendly Website Redesign
Who Should Participate
Marketers and website owners of all experience levels are welcome to participate in the Twitter chat. The chat is designed to facilitate discussion between participants, helping all participants learn more about SEO from each other.
To Participate in the Search Mojo Twitter Chat
There are several free Twitter chat tools available online to help participants take part in the chat discussion, including TweetChat, an online client that allows users to follow and participate in a chat discussion by following and tweeting the selected chat hashtag automatically.
To take part in the discussion using TweetChat:
1. Go to http://www.tweetchat.com.
2. Enter the hashtag #seo411 and click "Go".
3. Click the sign in button to sign into your Twitter account.
TweetChat will show only tweets from the #seo411 discussion and will automatically add the hashtag #seo411 to tweets made by the participant. Participants should look for tweets from the @SearchMojo Twitter handle for discussion questions. For more details about the chat, participants can refer to Search Mojo's Twitter chat instruction guide.
Search Mojo is also hosting two webinars in July to supplement Twitter chat content. On Thursday, July 8, Janet Driscoll Miller, Kaitlyn Dhanaliwala and Renée Revetta will present a webinar about the Google Caffeine algorithm update. Later in the month, on Thursday, July 29, Avelyn Austin will share the top ten SEO design flaws to avoid in a micro-webinar. Both webinars will be held at 2:00 p.m. EST.
About Search Mojo, Inc.
Search Mojo specializes in lead generation through search engine marketing services. Founded in 2005, Search Mojo uses the latest information and techniques to help companies improve their organic search engine rankings as well as improving pay-per-click advertising performance. Learn more about Search Mojo at search-mojo.com or read our blog, Search Marketing Sage, at blog.search-mojo.com.
Media Contact:
Reneé Brohard
Brohard Design
P: 540-454-3493
Twitter: reneebrohard
###