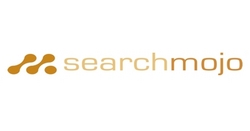 Charlottesville, Va. (Vocus) April 16, 2010
Avelyn Austin and Renée Revetta of the search engine optimization firm Search Mojo will headline a free webinar focusing on how social media impacts search engine optimization (SEO) and search engine rankings. "Top 5 Keys to Integrating Search and Social Media Marketing" will be held on Thursday, April 22 at 2:00 p.m. ET.
"In conjunction with keywords, content editing and link building, social media is now the fourth leg of the SEO table," said Janet Driscoll Miller, president and CEO of Search Mojo. "Social media provides the capability to respond in an actionable way with inbound linking efforts and helps increase site traffic with the viral nature of social networks. Search and social are fast becoming inseparable and will surely continue to fuse as the industry grows. Anyone interested in improving their search engine rankings should attend this webinar and hear the advanced SEO and social media convergence tips."
The presentation will cover the following topics:

A brief description of how search engines work
How social media currently impacts SEO
What social media profiles you should set up
How to monitor social media most efficiently
Tips on how to use social media to increase your organic rankings
The presentation is designed for:

Marketing managers and directors
Online marketing staff
Public relations staff
Social media staff
Online registration for the webinar is available at http://www.search-mojo.com/webinar-registration.php .
About Avelyn Austin:
Avelyn Austin joined Search Mojo in March 2008 and serves as an Account Manager. Avelyn works closely with her team ensuring that the strategy of each client is carried out through day-to-day tactics. Her clients at Search Mojo have included Georgetown University, American University, MoMA, the American Heart Association and others. Avelyn graduated from James Madison University with a degree in Business with a Marketing concentration. She is a certified Google AdWords Professional.
About Renée Revetta:
Renée Revetta serves as Search Mojo's Social Media Specialist. Renée organizes social media efforts with the Search Mojo team and monitors daily social media activity. She brings a unique perspective, possessing a blend of writing and technical abilities along with a knowledge of public relations reputation management. In addition to working on social media projects for clients, Renée manages the Search Mojo blog, Search Marketing Sage, and the company's overall social media presence. Renée graduated from James Madison University with a double major in Communication Studies: Public Relations and Media Arts & Design: Interactive Media.
About Search Mojo:
Search Mojo is a search engine optimization firm, specializing in lead generation through search engine marketing services. Founded in 2005, Search Mojo uses the latest information and techniques to help companies improve their organic search engine rankings as well as improving pay-per-click advertising performance. Learn more about Search Mojo at search-mojo.com or read our blog, Search Marketing Sage, at blog.search-mojo.com.
Media Contact:
Reneé Brohard
Brohard Design
renee(at)brohard(dot)com
P: 540-454-3493
Twitter: @reneebrohard
Search Mojo
100 10th St. NE
Ste. 103
Charlottesville, Va. 22902
P: 800-939-5938
http://www.search-mojo.com
###