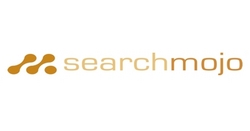 Custom content helps improve search engine rankings by providing multiple assets for search engines to find and rank
Charlottesville, VA (Vocus) December 1, 2009
Search engine marketing agency Search Mojo announced today that it will present "Content for Customers: Search, Content, Social" on Thursday, December 3 at 3:00 p.m. ET. The free webinar will focus on ways to improve search engine optimization results and lead generation through multiple content marketing tactics.
"Custom content helps improve search engine rankings by providing multiple assets for search engines to find and rank," said Janet Driscoll Miller, president and CEO of Search Mojo. "With Google's Universal Search results showing multiple types of content, including web pages, images and video, in the web search results, it's imperative that companies create custom content to own more of the search results for their brands and industries."
"We are aware of so many companies that possess a plethora of content, but it's not been used effectively to drive leads and help them be found online for their expertise," stated Elizabeth Shea, President and CEO of SpeakerBox. "The opportunity to discuss this challenge with Search Mojo and clarify the connectedness between search engine and content marketing is invaluable to our clients and community."
The webinar will feature the following topics:

Keywords: The Foundation of Search, Content and Social
o How to find the right keywords

What Qualifies as Content
Why Content Is Important to Search Engines
Optimizing for Search Engine Optimization (SEO)
o Basic steps
o Importance of Inbound Links
o Optimizing Various Types of Content
-website pages
-blogs
-articles
-whitepapers
-images
-videos
-webinars/podcasts
-press releases

Registration for the free webinar is available online at https://www2.gotomeeting.com/register/130920963.
About Search Mojo
Search Mojo is a search engine marketing agency specializing in search engine optimization (SEO), pay-per-click (PPC) ad management, social media and post-click marketing. Founded in 2005, Search Mojo uses the latest information and techniques to help companies improve their organic search engine rankings as well as improving pay-per-click advertising performance. Learn more about Search Mojo at search-mojo.com or read our blog, Search Marketing Sage, at blog.search-mojo.com.
About SpeakerBox Communications, LLC
SpeakerBox Communications is a high tech PR firm that blends strategic communications counsel with flawless execution. With a focus on representing companies in the business of technology, SpeakerBox is proud of the conversations it creates for and about its clients. Formerly SheaHedges Group, SpeakerBox Communications has been repeatedly recognized as one of the largest independently owned public relations firms in the Greater Washington, DC area. For more information, visit http://www.speakerboxpr.com.
Media Contact:
Reneé Brohard
Brohard Design
P: (540) 454-3493
Twitter: reneebrohard
# # #