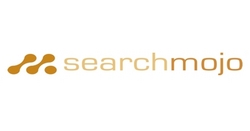 Social media, public relations and search engine optimization are all important components of an online marketing strategy.
Charlottesville, VA (Vocus) October 28, 2010
Kaitlyn Dhanaliwala of the search engine optimization firm Search Mojo along with Marijean Jaggers of Standing Partnership will headline a free webinar explaining how search engine optimization (SEO) is impacted by social media and public relations efforts. "How PR and Social Media Impact SEO" will be held on Thursday, November 4 at 2:00 p.m. ET and will last approximately one hour. A recording of the webinar will be available following the presentation.
"Social media, public relations and search engine optimization are all important components of an online marketing strategy," said Dhanaliwala, senior account manager at Search Mojo. "Social media and PR activities have increasingly become more important tools to increase search engine rankings. For example, while social media and PR aid in brand-building, they also directly help cultivate inbound links, which is a key building block of SEO. This webinar will educate marketers on how to combine efforts to get the most SEO benefit from the social media and public relations tactics they may already be using in brand building."
"If companies are not already utilizing public relations and social media to their advantage, they're behind. Brands should integrate their online efforts and be mindful of what each department is working on," said Jaggers, vice president at Standing Partnership. "Some companies are most likely pushing out press releases without taking time to review their online strategy."
The webinar will present social media and public relations best practices that are proven to impact SEO including:
· How social media and press releases can be used to cultivate inbound links.
· How press releases and news placements rank highly for your brand in search engines.
· How to use social media and press releases as search engine listings for branded queries.
· How tweets show in real-time search results.
· How engagement in social media increases the breadth of Google Social Circles, increasing chances to appear in social circle results because of a large network.
· How monitoring hot topics via social media can help companies take advantage of Google's Query Deserves Freshness (QDF) algorithm to rank new content on hot topics quickly.
The presentation is designed for:
· Marketing managers and directors
· Online marketing staff
· Public relations professionals
· Social media staff members
Online registration for the webinar is available at http://www.search-mojo.com/resources/webinars.php?ls=PR.
About Kaitlyn Dhanaliwala
Kaitlyn joined Search Mojo in September 2007 and serves as a Senior Account Manager. Kaitlyn develops client strategy and oversees day-to-day tactics with her team. Kaitlyn's clients have included Taco Bell, American University, PerfectDisk, BNA Software and others. Kaitlyn graduated from The Wharton School at the University of Pennsylvania with a degree in Economics and a Marketing concentration.
About Marijean Jaggers
As a vice president and manager of St. Louis-based reputation management firm Standing Partnership's satellite office in Charlottesville, Va., Marijean Jaggers is a social media specialist providing education and counsel to clients in several industries in the U.S. and Europe. She also provides counsel to clients throughout Central Virginia including the executive management team of the Charlottesville Albemarle Airport, managing the organization's media efforts.
About Search Mojo
Search Mojo specializes in search engine optimization (SEO) and pay-per-click (PPC) advertising management services. Founded in 2005, Search Mojo uses the latest information and techniques to help companies improve their organic search engine rankings as well as improving pay-per-click advertising performance. Learn more about Search Mojo at search-mojo.com or read our blog, Search Marketing Sage, at blog.search-mojo.com.
# # #