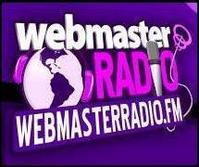 WebmasterRadio.FM's SearchBash is a natural extension of our philosophy as a community destination
Fort Lauderdale, FL (PRWEB) August 22, 2007
WebmasterRadio.FM, the premier free, 24/7 Internet business radio network focused on the B2B marketplace and the official radio network of the Search Engine Strategies conference series, announces the San Jose SES SearchBash celebration, Wednesday night, August 22nd at Vivid Nightclub.
WebmasterRadio.FM's SearchBash is the key social event of the SES conference schedule, providing attendees with a chance to network, relax and have some fun. With refreshments, great surprises and music, SearchBash begins at 7:00 p.m. at San Jose's Vivid Nightclub (formerly Studio 8), just five minutes walk from the conference center.
Presented by Ask.com, WebmasterRadio.FM's SearchBash is sponsored by PRWeb, Bruce Clay, Inc., NetworkSolutions, Moniker.com, Epiar, and SanJose.com. To RSVP, go to http://www.SearchBash.com.
"WebmasterRadio.FM's SearchBash is a natural extension of our philosophy as a community destination," explained WebmasterRadio.FM's Vice President of Marketing Brandy Shapiro-Babin. "Our programming brings industries together with shows that are for the community by community members and insiders. SearchBash is another means for connecting people in the light of this cornerstone event."
WebmasterRadio.FM is the official radio network of the Search Engine Strategies conference series, the largest and most important conference dedicated to the search engine and search engine marketing industries. The Search Engine Strategies Conference San Jose event runs August 20-23.
About WebmasterRadio.FM
WebmasterRadio.FM strives to lift the "veiled curtain" of the Internet to bring the business community together through an interactive radio network. Its listeners are a global group comprised of everyone from corporate executives and decision makers to individuals who work for themselves, small and mid-sized businesses to those just starting out. WebmasterRadio.FM's stellar line-up of radio programming includes "CoverStory" with Joe Beaulaurier of PRWeb, WebmasterRadio.FM's official newswire; "The Hook with Katie Kempner" with Katie Kempner, Vice President of Crispin Porter + Bogusky; "The Daily SearchCast" featuring search authority Danny Sullivan of SearchEngineLand.com; and more. To tune into WebmasterRadio.FM's live content, or to check out the show lineup, please visit http://www.WebmasterRadio.FM.
Media Contact:
Brandy Shapiro-Babin
WebmasterRadio.FM
954-309-5578
# # #