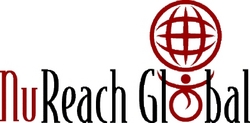 The most cost effective way to reach prospects and current customers is through new media strategies such as search engine optimization
Costa Mesa, CA (PRWEB) March 31, 2009
NuReach Global, a full-service Internet marketing company, announces discounted rates for their search engine marketing solutions to advertising agencies, marketing firms, and web design companies.
Many advertising agencies, marketing firms, and web designers are currently offering basic search engine optimization services because they do not have the resources or depth of expertise required to make a significant impact on search engine rankings. NuReach Global is offering discounted rates on search engine optimization, social media marketing and one way link building services to partner up with these companies who want to offer these services under their brand.
This will be extremely useful to advertising agencies since many of their clients are slashing traditional media budgets and turning to the Internet to marketing their products and services. Marketers are now more aware that consumers are using the Internet more and traditional media less. Thus, advertising agencies who want to retain their clients have to rethink their strategies for clients who want to cut down on ad spend.
"The most cost effective way to reach prospects and current customers is through new media strategies such as search engine optimization," said Mirna Bard, social media consultant. With search engine marketing, you spend less dollars reaching out to customers, and let them seek you out instead. Search engine optimization and social media services increase visibility, bring more long term value and very high return-on-investment."
About Mirna Bard
Mirna is not only an online mentor and a social media keynote speaker. She is also an instructor at the University of California, Irvine, where she lectures on social media, and the creator of the Social Web Success Blueprint program, a soon to be published author, and has been featured throughout the social web.
Media Contact:
Mirna Bard
NuReach Global
P: 714-557-1775
F: (714) 922-6251
###