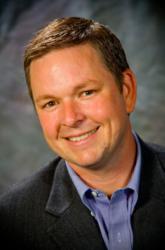 I look forward to sharing with attendees what scalable solutions digital agencies can provide to their sales teams
New Orleans, LA (PRWEB) May 14, 2013
National online marketing company Search Influence's CEO Will Scott will speak at the 2013 Local Media Revenue Summit, hosted by Local Media Association and The Blinder Group, in Chicago on Thursday, May 16, 2013 at The Crown Plaza Avenue Hotel. As the founder of Search Influence, the leading digital agency solution for publishers, Scott is uniquely qualified to share what drives revenue within the digital marketing industry. His presentation will take place during the 11:45 a.m. - 1:00 p.m. working lunch portion of the conference featuring successful case studies to showcase new and innovative revenue streams.
The 2013 Local Media Revenue Summit is a three-day workshop that features a series of keynote speakers, roundtable discussions and interactive sessions created to provide sales teams and executives with new ideas new ways to engage with their customers.
As a leading provider of digital solutions for media companies, with their proprietary white label platform - with the greatest percentage of in-house fulfillment of any partner - Scott and his team at Search Influence help traditional media properties, like newspapers, create their own digital agencies without the high cost of building expertise and fulfillment team in-house. With 50 full-time employees, more than 70 contract employees and two years on the Inc 500/5000 list, Search Influence has extensive client experiences and testimonials that Scott will share with attendees.
"It's important for media companies to share with one another what drives revenue in our industry," said Scott, "I look forward to sharing with attendees what scalable solutions digital agencies can provide to their sales teams."
Scott will help attendees learn how to maximize their efficiency by outsourcing their digital solutions such as search engine optimization, social media management, and paid search advertising. Through their partnership with Search Influence, the Local Media Association will be better positioned to help their member media companies survive and thrive in this new digital world.
About Search Influence:
Founded in 2006 by Angie and Will Scott, Search Influence is the leading provider of a white-label platform for you to sell SEO and Social Media to your advertisers. You can go to market with scalable, high-quality, online marketing today. Our partners include newspapers, publishers, media companies and other digital agencies.
To contact Search Influence, visit http://www.searchinfluence.com/ or contact the office at 8120 Oak Street, New Orleans, LA 70118 or (504) 208-3900.