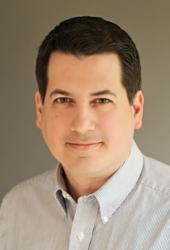 We like the businessmodel of SearchMarketMe. It will give us the training, support and tools to help us build the internet marketing we want.
Seattle, Washington and Calgary, Alberta (PRWEB) March 21, 2012
SearchMarketMe welcomed two new Agency Owners this week to its growing network of internet marketing business opportunity owners, as business partners Syed Tirmizi and Mohsin Minhas, both accountants with Master's degrees, contracted with SearchMarketMe for training and support in opening and operating their internet marketing agency in Calgary, Alberta, Canada. They become the 109th and 110th Agency Owners in the SearchMarketMe Network, respectively.
"We could see what is happening in the internet marketing industry, we could see the potential, and we began investigating possibilities," said Tirmizi, who together with Minhas, carefully researched the SearchMarketMe business opportunity over a period of seven months, speaking with five different Agency Owners within the SearchMarketMe Agency Owner Network.
"We like the business model of SearchMarketMe," said Tirmizi. "It will give us the training, support and tools to help us build the internet marketing agency we want."
"Syed and Mohsin have been studying, researching and preparing for this for quite some time," said SearchMarketMe's President, Boyd Karren. "We're pleased that their careful research led to contracting with us for training and support as they open their internet marketing agency. It's no smal thing to be a trusted partner in helping someone achieve business ownership goals."
Tirmizi and Minhas have already built inroads into internet marketing, having recently launched an online directory for local businesses within Calgary's growing community of Southern Asians.
"We started with the directory, and will offer internet marketing services to all kinds of businesses throughout Western Canada," said Tirmizi.
"Syed and Mohsin have a unique opportunity for their internet marketing agency," said Karren. "The online directory they launched recently has already helped position themselves as online experts within the Southern Asian community in and around Calgary, and as entrepreneurs, they'll likely have additional opportunities present themselves."
Tirmizi and Minhas will begin their training March 30 & 31, via the SearchMarketMe "Accelerated Business Start-up Event," which will feature the secrets of success from the network's most successful Agency Owners. Additionally, the special one-day "Content-palooza" content marketing training event will be held on Monday, April 2. This live training event will feature five live Webinars on content marketing, presented by SMM staff and Agency Owners.
ABOUT SEARCHMARKETME LLC
SearchMarketMe, LLC is a Seattle, Washington-based training and support organization that assists entrepreneurs in opening and operating independently-owned and independently-branded internet marketing agencies around the world. It developed the Money U business model for small marketing agencies and is the only scalable internet marketing business opportunity in the world. SearchMarketMe's 110 Agency Owners are located in North America, India, the Middle East and Africa. For more information about the Agency Owner program, visit SearchMarketMe's website and request the New Opportunity Overview.