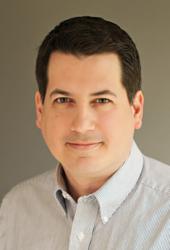 When I saw SearchMarketMe, the light of hope arose...and I thought, 'This is what I want to do!'
Seattle, Washington, and Dubai, UAE (PRWEB) March 13, 2012
With demand for printed directories evaporating, Murtaza Gurka, a print directory and advertising sales professional in Dubai, felt it was time to go digital. Having found SearchMarketMe's internet marketing business opportunity to be superior to the offerings of internet marketing franchises, Gurka contracted with SearchMarketMe for training and assistance in opening his own internet marketing agency in Dubai.
"I have been selling advertisement space in print media and business directories for the past 12 years, but now I can see the trend is moving to online," said Gurka. "When I saw SearchMarketMe, the light of hope arose and I was impressed by the content of SearchMarketMe's six channels of online marketing, and I thought, 'This is what I want to do!'"
As part of his investigation of SearchMarketMe, Gurka spoke with another member of the SearchMarketMe program, and fellow Indian, Francis D'Mello, owner of Reliance Online Marketing, in Doha, Qatar.
"Francis told me all the good things about SearchMarketMe, and I am very pleased to move forward," added Gurka.
"We have known that online marketing expenditures will surpass print media expenditures in 2012," said SearchMarketMe's president, Boyd Karren. "Murtaza could clearly see what this shift means for the printing industry, and his timing is essentially perfect for opening an internet marketing agency, and in a growing metropolis like Dubai. He has significant contacts within the business community throughout the Gulf Coast countries, and we expect he will enjoy great success with his new agency."
ABOUT SEARCHMARKETME LLC
SearchMarketMe, LLC is a Seattle, Washington, USA-based training and support organization that assists entrepreneurs in opening and operating independently-owned and independently-branded internet marketing agencies around the world. It developed the Money U business model for small marketing agencies and is the only scalable internet marketing business opportunity in the world. SearchMarketMe's 108 Agency Owners are located in North America, India, the Middle East and Africa. For more information about the Agency Owner program, visit SearchMarketMe's website and request the New Opportunity Overview.