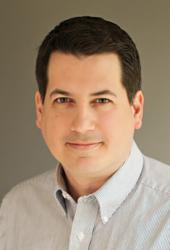 The Money U business model can...help a 'Solopreneur' enjoy workflow smoothing and greater earnings capacity.
Seattle, Washington (PRWEB) November 15, 2011
Fresh off the success of the recent "Money U" National Conference for Internet Marketing Agency Owners, SearchMarketMe's President & CEO, S. Boyd Karren, will reveal the unique "Money U" business model in a special Webinar this Thursday evening, November 17 (7pm Eastern).
"A single operator of an internet marketing agency needs to do three things," said Karren. "Find paying work, do the work, and get paid for the work. However, single operators are rarely good at doing all three, which leads to herky-jerky workflow and to cash flow problems. The Money U business model can solve these problems and help a 'Solopreneur' enjoy workflow smoothing and greater earnings capacity."
"Internet marketing franchises attempt to solve this problem by selling franchises to sales-minded individuals who can find the work, and then requiring them to send the work to the Franchisor for completion," explained SearchMarketMe's Director of Education, Will Rak. "So in a very limited way it solves the problem of getting work done. But, it excludes all the technically-minded individuals who could build a successful business if they just had a complementary resource to help them find work."
According to Karren, the Money U business model provides a "plug and play" solution to the most common challenges faced by single-owner agencies as they establish and grow their businesses, "whether they are sales-minded or technically-minded."
Thursday's Webinar will begin at 7pm Eastern time. Login credentials can be requested by emailing moneyu(at)searchmarketme(dot)com.
SearchMarketMe is a Seattle, Washington-based training and support organization that assists entrepreneurs in opening and operating independently-owned and independently-branded internet marketing agencies around the world. SearchMarketMe's 103 Agency Owners are located in North America, the Middle East and Africa. For more information about the Agency Owner program, visit SearchMarketMe's website and request the New Opportunity Overview
###