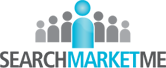 SearchMarketMe is the right partner to help me launch and grow my online marketing agency.
Seattle, WA (PRWEB) April 28, 2011
Dean Hawker knew what he was looking for in a business opportunity, and he found it at SearchMarketMe.
"I wanted to take what I had learned in e-commerce and build a business for myself," said Hawker. "SearchMarketMe is the right partner to help me launch and grow my online marketing agency."
With 17 years of experience at Costco, Hawker collected wide and diverse experience with low-overhead operations, particularly within the furniture segments of Costco's operations, including leading an experimental division focusing on furnishings. Hawker has dealt extensively with the furniture divisions of Amazon.com and Home Depot Expo while running his own online furniture and décor website, and created a manufacturing partnership with a factory in Vietnam.
"The furniture manufacturers and retailers know that commerce is shifting rapidly into the online world, and they want to adapt but don't really know how. When I explain to them what I can do for them via online marketing, they suddenly 'get it' and want my help," said Hawker.
Hawker's training at SearchMarketMe encompasses all six channels of "Online Marketing 2.0" as well as management best practices for sustainable agency growth. With a holistic approach to online marketing that integrates all six channels, specifically, marketing-friendly websites, permission marketing (email & mobile/SMS), paid search (PPC), free search (SEO), content & social media, and link building, Hawker's training gives him greater perspective and understanding to properly leverage the entire Web to generate leads and sales for his clientele, as compared to online marketing technicians that only use one or two channels.
"Dean's experience running his own online business is going to be a boon for his clients, who will appreciate the personal experience he has with their business models," said SearchMarketMe President & CEO, S. Boyd Karren. "Combine his existing experience with excellent training specific to online marketing, and Dean is well positioned for success. He discovered what many other Agency Owners before him also did: That there are other ways to learn how to do online marketing, but SearchMarketMe can also teach you how to build a sustainable business doing it."
SearchMarketMe is a Seattle-based training and support organization that assists entrepreneurs in launching and operating independently-branded online marketing agencies around the world. Opened in 2007, the company's 97 Agency Owners are found throughout the United States, Canada, and Qatar. For more information about the SearchMarketMe Agency Owner opportunity, start by requesting a sample 2011 Agency Owner Business Plan from the company's website.
###