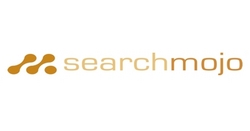 Social media in its various forms has certainly been a high growth area for online marketing, especially over the past year
Charlottesville, VA (Vocus) September 3, 2009
Search engine marketing firm Search Mojo announced today that it has expanded its services offering to include a wide array of social media services, including corporate blog management, Twitter management, Facebook management and online reputation monitoring. The new services are primarily aimed at achieving increased positive exposure and engagement for clients and in response to Google's recent preview of its forthcoming infrastructure, nicknamed "Caffeine".
"Social media in its various forms has certainly been a high growth area for online marketing, especially over the past year," said Janet Driscoll Miller, president and CEO of Search Mojo. "But with Google's release of the 'Caffeine' preview, the role of social media in the future of search engine optimization is unfolding. We expect that social media in its various forms will continue to play an increased role in how companies rank in the search engines, so naturally Search Mojo, as search engine marketers, responded by offering services to help clients continue to improve rankings via social media tactics."
For more information on Search Mojo's new social media services, visit http://www.search-mojo.com/social-media.
About Search Mojo
Search Mojo is a search engine marketing and social media services firm, specializing in lead generation through search engine marketing services. Founded in 2005, Search Mojo uses the latest information and techniques to help companies improve their organic search engine rankings as well as improving pay-per-click advertising performance. Learn more about Search Mojo at search-mojo.com or read our blog, Search Marketing Sage, at blog.search-mojo.com
Media Contact:
Reneé Brohard
Brohard Design
P: 540-454-3493
Twitter: reneebrohard
# # #