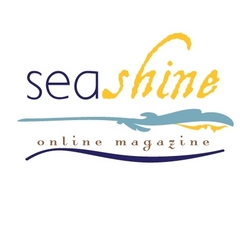 SeaShineMag.com is a concept women's magazine that exists to not only encourage women but also to inspire them as they seek to make a positive impact in their own communities.
Houston, TX (PRWEB) May 5, 2010
SeaShine, LLC announces the launch of a new progressive web-based magazine entitled, SeaShine Online Magazine (http://www.seashinemag.com) today. SeaShineMag.com's target demographic is women, 22 – 35 years-old, who seek to positively impact their environments through compassionate expressions and transparent lifestyles. This magazine features do-it-yourself ideas, recipes, life & style updates, one-on-one features and relationship insight, while it hosts a number of strongly talented and specialized contributing writers. Renee Armour, Owner of Two Fishes Artistry, A Bride's Ride and Chez Renee, Mimi McClain, M.S., CCC-SLP and Speech Language Pathologist at The Speech and Language Connection, LeAnn Rice, Executive Director of Proverbs 31 Ministries, Marshall Rorie, Licensed Professional Counselor and Owner of Renewing Hope Counseling Center, and Kim Smith, Figure Competitor, Personal Trainer & Co-Owner of The Monster Gym, among others, have joined the SeaShine Online Magazine as Contributors. SeaShineMag.com will be updated regularly with new articles and comments.
SeaShine Online Magazine is owned and operated by Andrew and Whitney D'Armond of Houston, Texas. Andrew, a graduate of Baylor University with over ten years of scientific and information technology experience lends website support to SeaShineMag.com, while his wife, Whitney, programs, edits and publishes the magazine's content. Whitney D'Armond, graduated from Belmont University with a B.S. in Mass Communications and a Minor in Music Business and recently traded in her ten-year career in the Christian Music Industry for her new role as creator, editor and lead writer for SeaShineMag.com.
Whitney cites the online magazine as being, "the best of all worlds" for her, as it combines a bit of everything she loves in one sleek, easily maneuverable website. "It gives me such excitement and satisfaction, knowing that my husband and I have followed through in creating something we've felt led to do," Whitney says. "And for this 'thing' to be an online magazine with a target audience of women similar to me is just an added perk — a group of people I know how to talk to." The joy Whitney and Andrew find in this site comes from the perspective they've taken in creating it. "This magazine is truly unique in that it highlights the topics, stories and events relevant to women, without falling prey to the, 'If it bleeds, it leads,' mentality." Instead, SeaShineMag.com reflects upon the positive things happening in the world — the good deeds and group generosity that happen every day but are rarely highlighted. SeaShine Online Magazine, in partnership with the National Mill Dog Rescue, also spotlights one rescued, adoptable dog a week in an effort to find each dog a warm and loving home.
SeaShine, LLC came about through many hours of contemplation and consideration and naturally morphed into this specialized women's online concept magazine. "I know God is in the center of this magazine," Whitney says, "and now, I think I am most excited to get to know the women who find it interesting and inspiring." SeaShineMag.com is a concept women's magazine that exists to not only encourage women but also to inspire them as they seek to make a positive impact in their own communities. Visit http://www.seashinemag.com today to view the site in its entirety.
# # #