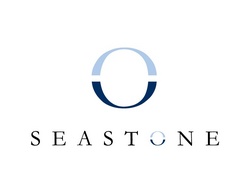 Our company has grown tremendously over the past few years as we have become the leading provider of gift card packaging, and I'm confident that our commitment to ethical practices and excellence has been a big part of that success
PROVO, Utah (PRWEB) June 4, 2008
Entrepreneur Magazine spoke with Osborn about his ethical standards in working with China in an article titled, Do the Right Thing.
"Based in Provo, Utah, Seastone monitors [Chinese] suppliers' operations but also tries to understand local culture. Osborn is fluent in Mandarin and spends a considerable amount of time in China. He further minimizes the risk of ethical conflicts by carefully screening potential suppliers. He may evaluate 50 suppliers, but only choose one or two, he says." – Do the Right Thing, by Gail Dutton.
As a leader in the business community, Osborn was honored on May 14th with the Reed Smoot Businessman of the Year Award from the Provo-Orem Chamber of Commerce. He was also recently named a finalist for the Ernst & Young Entrepreneur of the Year award. After increasing revenues by 749 percent in just three years, Seastone was also recently named the second fastest growing company in Utah County by Utah Valley Business Q Magazine. Seastone President Eric Child was also named in the Utah Business Top 40 Under 40.
"Our company has grown tremendously over the past few years as we have become the leading provider of gift card packaging, and I'm confident that our commitment to ethical practices and excellence has been a big part of that success," says Osborn. "Seastone has worked with thousands of manufacturers in China and additional business partners in the U.S., and we have learned that if you are clear that you do not tolerate any unethical practices, others will follow your lead."
About Seastone
Seastone (http://www.seastone.com) is the market leader in specialty gift card packages and gift card promotional programs. The company pioneered specialty gift card packaging and offers turnkey gift card promotional programs through its Give-A-Gift™ brand. Seastone also provides fully customizable programs utilized by many of the nation's largest retailers, restaurants, banks and mall groups. Additional information about Seastone's Give-A-Gift™ brand and customizable programs is available at http://www.seastone.com.