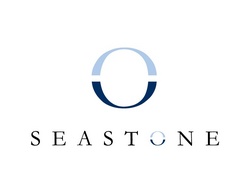 Seastone and its Give-A-Gift™ brand have grown tremendously over the past few years, and we're pleased to see the company recognized at such a high level
PROVO, Utah (PRWEB) August 21, 2008
"Seastone and its Give-A-Gift™ brand have grown tremendously over the past few years, and we're pleased to see the company recognized at such a high level," said Eric Child, Seastone President. "Our success indicates that we are hitting the mark on unique designs in gift card packaging, and we are constantly innovating to continue to lead this category. Seastone now counts most of the top 25 retailers in the nation as customers, and we have confidence this growth trend will continue in coming years."
The 2008 Inc. 5000 list measures revenue growth from 2004 through 2007. There are nine Utah companies on the Inc. Top 100 Consumer Products list, and 83 Utah companies on the entire Inc. 5000 list.
"Our second annual Inc. 5000 continues the most ambitious project in business journalism," said Inc. 5000 Project Manager Jim Melloan. "The Inc. 5000 gives an unrivalled portrait of young, underreported companies across all industries doing fascinating things with cutting-edge business models, as well as older companies that are still showing impressive growth."
Seastone has recently received several honors and awards including recognition as the second fastest growing company in Utah County by Utah Valley Business Q Magazine. Seastone President Eric Child was named in the Utah Business Top 40 Under 40, and company founder and CEO Warren Osborn was also recently recognized as the Reed Smoot Businessman of the Year. Seastone's Inc. 5000 company profile, along with links to the entire list of the fastest growing companies that can be sorted by industry and region, can be found at http://www.inc.com/inc5000/2008/company-profile.html?id=200801800.
About Seastone
Seastone (http://www.seastone.com), through its Give-a Gift™ brand, is the market leader in specialty gift card packages and gift card promotional programs. The company pioneered specialty gift card packaging and offers turnkey gift card promotional programs through its Give-A-Gift™ brand. Seastone also provides fully customizable programs utilized by many of the nation's largest retailers, restaurants, banks and mall groups. Additional information about Seastone's Give-A-Gift™ brand and customizable programs is available at http://www.seastone.com.