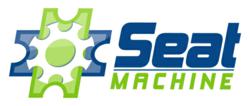 The future of the secondary ticketing market is finally here and fans finally have a say.
Unites States (PRWEB) May 07, 2013
Finally an event ticketing website that truly offers fans a way to get their hands on tickets they want for the price they want to pay. It's a STUBHUB meets PRICELINE meets EBAY scenario. This website is called SeatMachine.com. SeatMachine.com will revolutionize the way people purchase tickets in the secondary market. SeatMachine.com acts as a ticketing platform tool where brokers & casual sellers can get rid of those unwanted last minute tickets while potential buyers have the opportunity to name their own price on tickets. Seatmachine.com is used to get buyer and seller to create a transaction where both parties will feel satisfied. Not like your traditional ticket web store where buyer has little or no say on how much he or she can spend on the tickets they are looking for. This results in the most competitive ticket prices in the industry.
The way SeatMachine.com works is simple. Buyers can simply register and search for the events they want to attend. Co Owner Dimitris Fostinis says, "You choose your section(s), row(s) and how many tickets you want. Once the buyer submits their offer a seller can view the offer along with a list of offers for each event." Partner Nick Georgakopoulos adds "If the seller has an exact ticket match and delivery method match he or she can accept the offer and continue to checkout which will finalize the transaction. Buyer can edit their offer at anytime as long as it is before a seller has approved the offer."
Seatmachine.com is laid out in a very attractive graphical user interface loaded with interactive seating maps where one can choose exactly where they want to sit. The maps also offer an approximate view of the venue when hovering over a particular section of the seating map. This gives users a better sense of what the view will look like from those seats. There is also a delivery option where buyers can choose how they want their tickets sent to them. SeatMachine.com offers price bids on thousands of sporting events, concerts & theater around the globe.
Don't want to name your own price on tickets and just want to see a list of tickets on sale now? http://www.seatmachine.com is a part of the TicketNetwork partner program which offers more than 7.5 Million event tickets on their exchange every day. The sellers on the exchange vary from professional brokers to fans with unwanted tickets.
Overall SeatMachine.com offers a total user experience when purchasing or selling event tickets. The future of the secondary ticketing market is finally here and fans finally have a say.