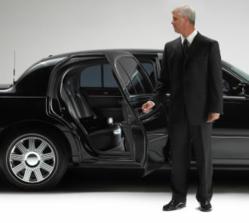 Sabra is the perfect mode of transportation and extra class to impress clients or business partners.
(PRWEB) October 24, 2012
Over the years, Seattle luxury transportation has evolved to include the not only ground, but also the sea and air and even space. What used to take months or even just days to travel now takes hours. Being able to travel such large distances in such short amounts of time is convenient and some might say even necessary in our world of efficiency. There is one aspect of air travel that often doesn't meet the criteria of efficient.
Just getting from the home to the airport can prove challenging when a flight is a long distance from a passenger's home or at an inconvenient time for a friend to provide a ride to the needed airport. If the soon to be passenger is required to drive him/herself to the airport, parking must be found and paid for, then the luggage must be carried into the airport. After a long flight, passengers often find themselves dealing with the hassle of collecting baggage, lugging it around the airport from checkpoint to checkpoint, finding a ride, hiring a taxi, or renting a car. A few hours of this kind of hassle can leave a person feeling stressed and worn out.
Sabra Limousine offers high quality Seattle town car transportation with its airport limousine service. Available for transportation from home to the airport or from the airport to another point, this particular service can change a potential headache into a relaxing situation.
After reserving a vehicle for pickup and giving flight information, the employees at Sabra Limousine track flights for corporations & passengers to ensure that chauffeurs will be on time. The chauffeurs can meet passengers for Seattle corporate limo services inside by the baggage claim or just outside. The chauffeurs are happy to help carry luggage and to escort passengers to their vehicles. These extra steps of courtesy help to eliminate the troubles of finding a luggage cart and finding a ride. Depending on the vehicle selection at the time of the reservation, the client may find himself seated in a sedan, town car, limo, stretch limousine, or shuttle bus.
The professionally trained chauffeurs are not only helpful and courteous, but are also knowledgeable. Given the address of the destination, there is no fear of getting lost. The chauffeurs for Sabra Limousine are required to know the streets and traffic patterns in the Seattle area and can, therefore, provide a hassle free ride to the desired destination.
The Seattle airport limousine service offered by Sabra limousines gives competitive rates and consistent service. It is the perfect mode of transportation and extra class to impress clients or business partners. The vehicles offer comfort, luxury, and efficiency accompanied with a chauffeur who is uniformed, professional, and well-trained. Sabra Limousines is even flexible and will work with each client's individual needs including last minute reservations and early morning or late night pick-ups or drop-offs.
Sabra Limousine's airport limousine service promises quality, comfortable, and efficient service that not only gets each passenger from point A to point B, but also gives each passenger a time to relax before arriving at the final destination.
Sabra Limo , LLC
701 5th Avenue 97
Seattle, WA 98104
425-999-9080