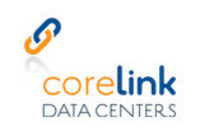 We are very pleased to have partnered with CoreLink Data Centers
Seattle, WA (Vocus) May 26, 2010
Seattle colocation provider, CoreLink Data Centers, LLC, a leading provider of high quality, Tier 3 Data Centers, with co-location facilities in Chicago, Phoenix, Seattle and Las Vegas, announced today, that it has added a second data center to the Seattle market. CoreLink has entered into a long term lease for a 39,000 square foot facility which is currently configured with 13,000 square feet of raised floor. Utilizing 6 MW of total dedicated power, CoreLink will modify the existing infrastructure to bring it up to CoreLink's typical 2N configuration and 150 to 200 watts per square foot of useable UPS power. As is typical of CoreLink designed data centers, the design is flexible to accommodate varying levels of density requirements from low to high density. The completed facility plan delivers up to 25,000 square feet of useable raised floor, providing ample space for expansion for CoreLink's existing and future customers. The site is in Tukwila, WA and is located adjacent to CoreLink's existing Seattle colocation facility (SEA01) which is presently 90% occupied. The location is situated close to the Seattle-Tacoma International Airport as well as downtown Seattle.
CoreLink also announces the signing of an anchor tenant for their second Seattle colocation facility (SEA02). WTS, the leading provider of hosting, managed disaster recovery, and IT infrastructure services for Oracle's JD Edwards EnterpriseOne and World products, has entered into a long term agreement to co-locate in the new facility. "We are very pleased to have partnered with CoreLink Data Centers", said Tom Hughes, WTS CEO. "After an extensive due diligence process, we selected CoreLink for their operational excellence and the quality of the facility infrastructure. We look forward to working with CoreLink in their multiple locations as our needs expand."
"The demand in the Seattle market is robust and CoreLink has experienced considerable success there over the last two years" said Geoff Hampson, CoreLink CEO. "We have assembled an experienced and proven management, sales and operations team and that investment has continued to pay off as is evidenced by our expansion in Seattle and other markets."
About CoreLink
Founded in 2007 CoreLink Data Centers offer state-of-the-art facilities, colocation services and the management of mission-critical business applications for high bandwidth networks. The company brings together the best in colocation and reliable network solutions to provide a high quality service for day-to-day network requirements, disaster recovery and business continuity solutions. CoreLink is backed by M/C Ventures of Boston. CoreLink's datacenters are located in Las Vegas, Nevada, Phoenix, Arizona, Seattle, Washington and Mount Prospect, Illinois.
For additional information regarding CoreLink, please visit CoreLink Data Centers or call 866.435.2375.
About WTS
WTS, Inc. is the leading provider of hosting, managed disaster recovery, and IT infrastructure services for Oracle's JD Edwards EnterpriseOne and World products. WTS customers benefit from an industry-leading and proven solution that increases efficiency, enables business and technology change, and reduces IT risk. Founded in 1997, WTS is a privately held corporation with headquarters in Seattle, Washington, a regional office on the Oracle campus in Denver, Colorado, and data centers in Tukwila, Washington and Denver, Colorado.
For additional information regarding WTS, please visit http:http://www.wts.com or contact Ward Quarles, Director, Marketing & Communications, at wquarles(at)wts(dot)com or 303-996-3410.
# # #