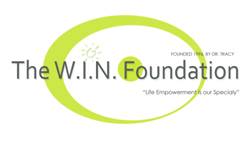 The WIN Foundation empowers women to overcome abuse
Seattle, WA (PRWEB) January 10, 2013
Seattle cosmetic dentist Lance Timmerman DMD in Tuwkila is helping to raise money for charity. For a short time, all money used to purchase custom trays for home teeth whitening or botox treatments for wrinkles will go to the WIN Foundation.
These charitable donations will include documentation for tax purposes and deductions. This can mean that your investment for beauty is free. Write the check to the WIN Foundation and shortly afterwards you will receive in the mail a tax receipt.
"I have chosen the WIN Foundation for my charitable efforts because we have similar goals," says Dr Timmerman. "As a father of three girls, I know that strong and independent women are important. The WIN Foundation empowers women to overcome abuse and start the healing process."
The W.I.N. Foundation (TM) started in 1996 through the inspiration of Dr. Tracy (Ph.D), when after living through the pains and secrets of abuse she realized a gap in the recovery process. Using her own journey of healing, she developed an astounding program of recovery called The Right Living Program. Though W.I.N. began with only four attendees, today the program has been translated into 4 languages and has been taught in 8 different countries around the world. The W.I.N. Foundation has been implemented in: USA, Greece, Belgium, New Zealand, Australia, Netherlands, Pakistan and Guatemala.
The W.I.N. Foundation is the original outreach who for 17 years has consistently provided programs of recovery, education, prevention and empowerment. They have advanced from a single recovery program in 1996, to now adding a global outreach, a life-empowering college program called Raise Your Standards, a bullying and teen violence High School program called The Safe Love Project, an annual children's program called Christmas for Kids as well as an On-line Webshop and a Training and Certification program.
The mission at The W.I.N. Foundation (TM) is simple: to develop and deliver powerful, life-changing and healing programs to those affected by abuse.
For more information on how you can help W.I.N. or to donate your whitening or Botox investments, contact Dr Timmerman's office at 206-241-5533.