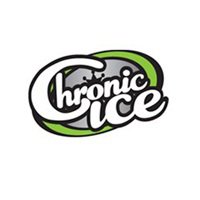 The Hemp Movement has never been stronger or more determined to change the politics of cannabis.
Seattle, WA (PRWEB) August 14, 2012
Seattle Hempfest 2012 organizers today announced Chronic Ice as the beverage of choice at this year's celebration, to be held this Friday, August 17, through Sunday, August 19, 2012. Each Hempfest Hydration Station will be stocked with all flavors of Chronic Ice Premium Hemp Iced Tea—Original Lemon, Grape Escape, and Peach Perfection—plus Chronic Ice's highly anticipated Premium Hemp Ginger Ale.
"The Hemp Movement has never been stronger or more determined to change the politics of cannabis," says Jamal Weathers, spokesperson for Greenlight Beverage, makers of Chronic Ice Premium Hemp Iced Tea. "We are proud to be part of this movement and look forward to making sure the crowd is never left high and dry."
Help Yourself. Health Yourself. Hemp Yourself.
Chronic Ice Premium Hemp Iced Tea and Hemp Ginger Ale have earned a rapidly growing following as Americans appreciation grows for the health benefits of hemp seed. According to Best of Raw Foods, hemp seed contains the perfect balance of Omega 3 and 6 fatty acids to sustain human health, which makes hemp powerful against cancer and might be the single best food to prevent it.
Seattle Hempfest is held the third weekend in August each year. The 2012 event starts Friday, August 17 at noon and 10 am Saturday and Sunday. Hempfest closes each evening at 8 pm. Although admission to Seattle Hempfest is free, donations are encouraged.
This year the festivities will span over three Seattle waterfront parks: Centennial Park (North Entrance), Myrtle Edwards Park and Olympic Sculpture Park (South Entrance).
Help Education and Policy Reform
What started out as a small, humble gathering of Pacific Northwest stoners, Seattle Hempfest is now the world's largest annual cannabis law reform event. It requires year-round planning and preparation from a core team of about 60 people, plus the hard work of over 1,000 on-site volunteers from varied backgrounds.
Through education and peaceful protest, Seattle Hempfest seeks to advance cannabis policy reform. To learn more about the event, including its colorful history, please go to http://www.hempfest.org/about/history/.
About Greenlight Beverages
Greenlight Beverages is a Los Angeles beverage company that is focused on bringing healthful drinks to the alternative beverage market. Made with green and black teas, hemp seed powder, and pure cane sugar, Chronic Ice offers a healthy alternative to drinks that contain chemicals, corn syrup and other additives.
To learn more about Greenlight Beverages or to order Chronic Ice, please visit greenlightbeverages.com or call (888) 557-3332.