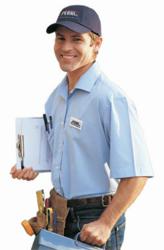 HVAC Seattle is able to still install high efficiency gas furnaces ranging from 80 to 98% AFUE
Seattle, WA (PRWEB) January 22, 2013
The U.S. Department of Energy has decided to withdraw the May bill which would have required that all furnaces in the Northern states have a 90 percent efficiency if installed after May 1st of 2013. This would have had a deep impact on the heating industry in the Northern States. Currently, the average efficiency standard for residential homes is 80%. The new bill was aimed at cutting the costs of energy bills across the nation. HVAC Seattle provides consumers with up to date information about latest energy standards.
While most people might consider higher efficiency furnaces to be a good thing the Department of Energy was concerned about the increased installation costs for residents. Their hope is to look over the energy efficiency standards and come up with a solution that will better fit within residents installation budgets while also increasing overall energy efficiency.
While changes will not be discussed again till January of 2015 HVAC Seattle is able to still install high efficiency gas furnaces ranging from 80 to 98% AFUE. Depending upon what customers are looking for HVAC Seattle is also able to finance a more expensive system that provides a higher efficiency output.
HVAC Seattle has been providing high quality heating and air conditioning services in the Pacific Northwest for over 10 years. Their skilled team of certified technicians can help any resident or business with their HVAC needs. They also provide 24 hour emergency services. To learn more about HVAC Seattle visit their website. http://www.hvac-heatingcooling.com/repair/